Amrut Kadhambam
Our prices change literally on a daily basis, which is why we no longer list prices on our site.  The best thing to do is to extract this QR code and contact us direct for today's prices.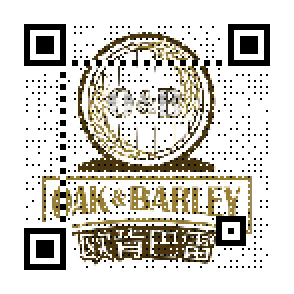 Description
Amrut Kadhambam – 'Kadhambam' is a Tamil word meaning 'combination' or 'mixture'. True to its name, AMRUT KADHAMBAM is a novel Single Malt that combines in itself Rum, Sherry and Brandy notes.
Regular Single Malt is further matured for further periods in casks that we previously used to mature Rum (Ex-Amrut Rum Cask), Sherry and Brandy (Ex-Amrut Brandy Cask). Subsequently, they are married together on a specific, proprietary ratio, to achieve the right balance, in refill bourbon casks. In this process the malt successively gains the aroma and the notes of Rum, Sherry and Brandy. The result is a truly gratifying mix of notes. As a succession of subtle and complex notes unravel, AMRUT KADHAMBAM is sure to exhilarate your nose and palate with a first-of-its-kind experience.
Colour: Dark golden colour. It is an oily whisky with long slow fingers in the glass.
Nose: Brings cherry and dark Christmas pudding combined with spices and fresh fruit. There are hints of oak in the background. After the addition of water, the oak comes through more strongly, together with barley and cereals There are faint hints of honey sweetness mixed with faint chocolate and vanilla notes.
Palate: Oak and spices with hints of dried fruits and plums. Amrut Kahambam has an oily mouthfeel and is smooth and rich. There are bits of spice, fruits and more dark chocolate in the background. Subtle oak with a light dusting of peat.
Finish: The best part of this great Indian whisky. It goes on and on and ends in notes of oak and spice. Warming and complex with a dry finish.
What some of our whisky enthusiast friends have said about Amrut Kadhambam
Quote 1 " Interestingly, rather than blending malts from three different cask finishes, the finished malts are first blended and then spend time in each of the various woods—ex-Oloroso Sherry Butts, ex-Brandy casks, and finally ex-Rum casks—before being non-chill filtered and bottled at 100 proof. Amrut whisky has thus far exceeded my expectations, and this one was no exception (admittedly, I was already giddy at "non-chill filtered"). Amrut seems to have taken particular pride in making whisky that pleases."

Quote 2" A masterpiece and one of the ten best whiskeys of its type. Above five stars."
Do you have a different opinion?  Add your comments below.