Amrut Naarangi
Our prices change literally on a daily basis, which is why we no longer list prices on our site.  The best thing to do is to extract this QR code and contact us direct for today's prices.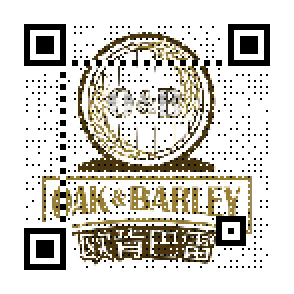 Description
Amrut Naarangi is an innovative release from India's Amrut. The name is Hindi for 'orange' and the whisky was aged in an ex-oloroso-sherry cask, which was then seasoned with wine and orange peel for three years. A three-year-old whisky was then finished in the cask for a further three years, producing a whisky with extra orangey notes.
When you read about Amrut Naarangi, you probably expect it to be in the same style as Compass Box Orangerie, but it follows a slightly different route (and the end result is totally different). Amrut filled casks with Oloroso sherry and added orange peels to them.  This mixture was left to season the wood for over two years.  Afterwards, three years old malt whisky was put in the casks and it was left to mature for an extra period of three years.
It's an interesting strategy. Whisky regulations in Europe say that adding anything to a whisky disqualifies it from being called whisky, but this way the orange flavours can still be transferred into the spirit.
Only 900 bottles of Naarangi were shipped to Europe, Asia and Canada but we can expect new batches in the future.
Tasting Notes
Nose: Very sweet and aromatic, although it certainly shows fewer oranges than expected.  Instead, it's more on dried fruits (apricots, figs) and Spanish membrillo.  Then it moves towards (subtle) Triple Sec (of course) with lemon zest and light pepper.  Blood orange juice and sawdust too.
Palate: sweet (or rather syrupy) and spicy. Yes, more oranges now, both sweet juice and zesty notes. Pepper, hints of cloves, tangy oak.
Finish: long, with the syrupy notes holding strong but also a lot of oak spices and a hint of mint.
This is interesting and different from what we expected.  The oranges are not taking the lead – instead, you get a sherried dram with plenty of spices and hints of oranges. Of course, orange notes are pretty 'classic' in the sense that they commonly occur in non-flavoured whisky as well.  One wonders how this technique would work with something that's really off the map. Cherries, passion fruits, star anise, you name it.