Auchentoshan Springwood 1000ml
Our prices change literally on a daily basis, which is why we no longer list prices on our site.  The best thing to do is to extract this QR code and contact us direct for today's prices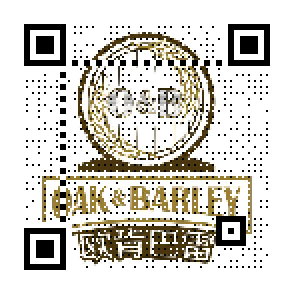 Description
Auchentoshan Springwood was created for travel retail by the "Glasgow's Malt Whisky" (the nickname comes from the close proximity to Glasgow). Auchentoshan is also known as "the breakfast whisky" – their whisky is triple distilled, which makes it delicate. This Lowland distillery produces smooth and light whiskies. They usually make nice drams for my taste, creating fruity and fresh palates, which aren't stingy.
Auchentoshan Springwood is a good example of how liking is not always logical. It has a short aftertaste, which is usually a bad thing. But with Springwood's palate, the short aftertaste fits for me perfectly. Without long (and usually stingy) fruity notes in the finish, this whisky was a good experience.
The fruity fresh notes made it a bit pointy, yet delicate. That's why Auchentoshan Springwood is like Juno MacGuff, the character played by Ellen Page in the movie Juno.
Tasting Notes
Matured in: Ex-Bourbon casks
Colour: Sunlight
Nose: Vanilla with lime and a floral touch. Delicate, yet a bit crispy. Good, mellow but fresh start.
Taste: Zesty with green apples and some lime. Oak and hay compliment the smooth palate.
Finish: Very crisp with nuts and a dry delicate tickle in the throat.
Balance: I felt like this was custom made for me. Short in the aftertaste, which seems to make Auchentoshan Springwood well balanced for my taste, not too zesty.
What some of our whisky enthusiast friends have said about Auchentoshan Springwood
Quote 1 "That's not a bad comparison although this is slightly sweeter and much nicer than what I remember of the Three Wood. I thought the 3 wood had too much wood. It was slightly acrid with wood but then that was over a year ago. I remember it almost had a cedar edge to it which I didn't like very much. This is a warm weather dram for me and for the price it's a very enjoyable dram. The clean Auchentoshan profile is evident and it is well put together if not overly complex. The finish is not very short but with only short, medium and long as catagories it leans medium to short and whilst juicy has a slight drying edge from the oak and peppery tang. I would happy share a glass of this with friends."
Quote 2 "Great drama ever, worth to try."
Do you have a different opinion?  Add your own thoughts on the Reviews Section.