Auchentoshan The Bartenders Malt Edition No. 02
Our prices change literally on a daily basis, which is why we no longer list prices on our site.  The best thing to do is to extract this QR code and contact us direct for today's prices.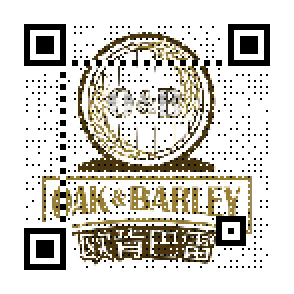 Description
Auchentoshan The Bartenders Malt is a single malt with no age statement created by 12 international bartenders. In 2016, 12 bartenders met for the first time in Glasgow to create a whisky that is perfect for cocktails. Auchentoshan wants to conquer a new market and attract attention in the scene. However, the single malt is also excellent for pure enjoyment. With its aromas typical of the Lowlands, this single malt convinces with its potential. Pure or for a special cocktail. Depending on your taste!
Tasting notes
Colour: amber honey
Nose: dried orange peel, vintage port, grenadine and cinnamon
Taste: orange wine, saffron, heather honey and black pepper
Finish: long lasting with a hint of pepper and orange liqueur