Blanton's Special Reserve
Our prices change literally on a daily basis, which is why we no longer list prices on our site.  The best thing to do is to extract this QR code and contact us direct for today's prices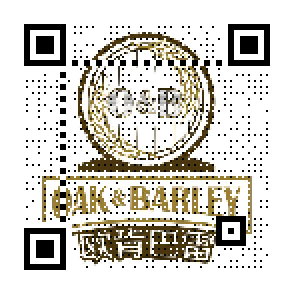 Description
Blantons Special Reserve is a lower strength single barrel bourbon of small-batch from the fabulous Blanton's family. Each bottle is filled, labeled, sealed and individually numbered by hand.
Blanton's is a brand of bourbon whiskey produced and marketed by the Sazerac Company. It is distilled in Frankfort, Kentucky at the Buffalo Trace Distillery. The Blanton's brand was launched in 1984 under the guidance of the distillery's master distiller Elmer T. Lee, as the first modern bourbon brand marketed as a single barrel bourbon.
Tasting Notes
Nose: Light traces of grain, hay, new wood and citrus are present along with hints of dried fruit.
Palate: A watered down slightly sweet palate. Traces of honey, citrus, vanilla, and a faint hint of pepper were noticeable.
Finish: Traces of new wood are present, along with rye, a hint of leather, and what can best be described as fresh cut grass – the defining flavor that stayed with me until the finish dissipated.
What some of our whisky loving friends have said about Blantons Special Reserve
Quote 1  "I honestly love this one. Because it has light body with a smooth finish. Certainly a pleasant surprise but needs to be enjoyed straight up. And any kind of water will destroy  the flavor there. In brief, it is a good single barrel whiskey for a new to the game whiskey hunter. Besides, I feel it's under rated definitely not as good as the gold or SFTB but it holds its own in my opinion. Cheers. "
Quote 2  "Considering the amount of single malts and bourbons I have come across, this offers depth, volume, flavour and a silky smoothness. That is unseen on the U.K. Market though I hands up admit I am a fan of single malt. "
Quote 3  "Great bourbon! My husband was shocked as we could get it for him for Fathers Day! Hands down best bourbon, just can't compare. "
Do you have a different opinion?  Add your comments below.