Bowmore 10 – Dark and Intense
Our prices change literally on a daily basis, which is why we no longer list prices on our site.  The best thing to do is to extract this QR code and contact us direct for today's prices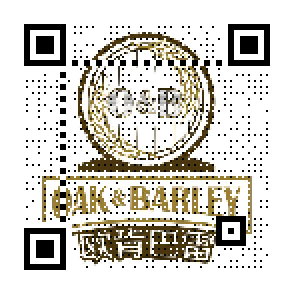 Description
Bowmore 10 Dark and Intense was originally released for the Travel Retail market.  This 10 year old Bowmore single malt is a marriage of Spanish oak Sherry casks and hogsheads, resulting in a fine balance between classic coastal Islay smoke and Sherried sweetness.
It pushes the boundaries of whisky with bold flavour fusions and results in a dark amber liquid with hints of sun-dried fruit combined with baked oranges from Seville and toasted maple on the nose. This all happens before giving away the taste of sultanas, sea salt and dark fruit oils on the palette. This sherry cask expression has a lingering finish of peat-smoked walnut and spices resulting in an intense meld of fire and earth.
Tasting Notes
Nose: Salted pretzels, fruitcake and a pinch of cinnamon.
Palate: Flamed orange peel, sea salt.
Finish: Spiced rum warmth, with layers of toasted malt.
What some of our whisky enthusiast friends have said about Bowmore 10 Dark and Intense
Quote 1 "Good value for money which gives you a gentle introduction to the famous ISLAY malts.
Bought 2 bottles at Airport which gave a further discount (over£75) great value.
Nose – you can sense the influence of the sherry cask with tinges of marmalade and raisins.
Palate – you are immediately hit by the spicy flavours of predominantly orange and bitter chocolate with further spicy notes tingling on the front of the tongue.
Finish – this lingers in the mouth and reminds you of the provenance of an Islay whisky."
Quote 2 "A nice dram!The sherry oak taste is heavy on this one. Starts off with a nice peat smoke, then fruity, flamed orange peel and cinnamon. The smoke comes back at the end with a long aftertaste of vanilla and fruits."
Do you have a different opinion?  Add your comments below.