Bowmore Black Rock
Our prices change literally on a daily basis, which is why we no longer list prices on our site.  The best thing to do is to extract this QR code and contact us direct for today's prices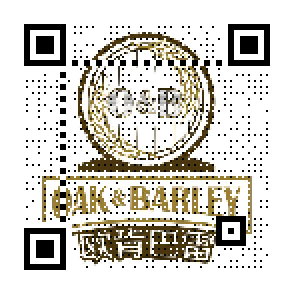 Description
Bowmore Black Rock – it's out of stock and end of life.
We don't have any more. We occasionally get some bottles from collectors. By the way, if you're keen to get one of these, then get in touch and we'll let you know if we get any more bottles.
Bowmore Black Rock was originally released in 2014 for the travel retail market. Besides, this edition is to showcase the best of Bowmore through the finest sherry and bourbon casks.  Most retailers don't have any stock on this in the west.
Tasting Notes
Nose: Caramel, oranges, white pepper, cinnamon, rubber hoses and a hint of sulfur.
Palate:  It's that familiar and comforting aroma of fruit loaf with a touch of spice. Then dark chocolate with a twist of black pepper before the arrival of those crispy thin wafers. You'd always christen an ice cream cone with. More sweetness with fresh blackcurrant jam and a faint echo of peat. And with the addition of water, more sweetness comes through with dried oranges and floral notes.
Finish Caramel and fruits still, but the peat is coming through more and more. Slightly salty.  Also picking up notes of perfume on the finish.
What some of our whisky enthusiast friends have said about Bowmore Black Rock
Quote 1 "I picked up a bottle of this from the airport and was pleasantly surprised and glad that I did. Thoroughly enjoyed the smoke and peat with that hint of vanilla flavours coming through. Well worth a try at the very least."
Quote 2 "Burnt oranges, vanilla, chocolate, a little peaty, a little bit salty. Amazing!"
Quote 3 "Great Islay dram for a good price. Well balanced and easy to drink."
Do you have a different opinion?  Add your own thoughts below.