Highland Park Einar (Warrior Series)
Our prices change literally on a daily basis, which is why we no longer list prices on our site.  The best thing to do is to extract this QR code and contact us direct for today's prices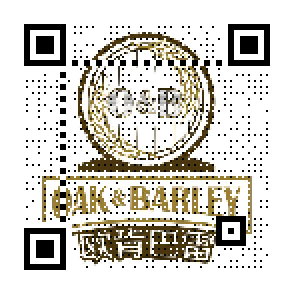 Description
From Highland Park's travel retail Warrior series comes Einar, a bold, intense dram which have been matured mostly in American oak casks. It's packed with smoky peat, sweet vanilla and subtle tropical fruit notes, culminating in a long, well balanced finish of smoke and sweetness. This entry in the Warrior series is named after Einar, whom once ruled over Orkney, where the Highland Park distillery resides.
Einar has been crafted as a tribute to one of the most feared and ruthless Vikings of his time. Driven by a heady mixture of peat smoke and American oak casks, the result is a whisky of bold complexity brought together with the addition of some broody spiciness.
Einar was a hard and successful Viking, often venturing on treacherous long voyages. Relentless and strong, Einar was easily identified by his axe, which was sharp and brutal, reflecting his fierce character, an example of which can be seen on the packaging of this expression.
Described in the Orkneyinga Saga as 'a hard and successful fighting man', Einar became the overall ruler of Orkney, deeply upsetting his younger brother Thorfinn. This bottling exudes many of Einar's character traits: unrelenting in its flavour it delivers a surprisingly direct smokiness which is coupled with a darker inner layer of spice, driven by a proportion of whisky matured in European oak casks.
Tasting Notes
Colour: Gold
Nose: Pineapple, spicy, wood smoke, dried peel and golden syrup.
Taste: Initially smoky and vanilla, citrus peel develops.
Finish: Vanilla sweetness and lingering smokiness.
What some of our whisky enthusiast friends have said about Highland Park Einar
Quote 1 I'm liking this!On the nose- new oak, leather, Indian spices.Palate- apple, cuban cigar smoke, subtle vanilla.Oak 'n smoke open up more with a few drops of water, as does sweetness of the vanilla.Long, earthy finish, with with leather and that cigar smoke lingering on the tongue.Fits the general profile of other HPs.
Quote 2 Peppery, sweet fresh fruit, with the characteristic smokey influence of the HP whiskies. A dram for the most discerning whisky drinker . Today I drank with the Norse Gods and their warriors. Outstanding!
Quote 3 I have never been a fan of whiskey before being bought a bottle of this fine nectar. Now converted to the peaty goodness of malt.
Do you have a different opinion?  Add your own thoughts on the Reviews Section.