Isle of Jura – Bourbon Cask
Our prices change literally on a daily basis, which is why we no longer list prices on our site.  The best thing to do is to extract this QR code and contact us direct for today's prices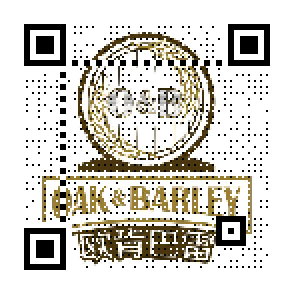 Description
Jura Bourbon Cask Whisky is a distinctive and captivating whisky hailing from the Isle of Jura in Scotland. This whisky stands out for its unique flavors and characteristics, making it a favorite among whisky enthusiasts and connoisseurs.
Situated off the west coast of Scotland, the Isle of Jura boasts picturesque landscapes, providing an ideal environment for whisky crafting. Jura Bourbon Cask Whisky takes inspiration from the island's natural influences and, through meticulous distillation and aging, presents a one-of-a-kind flavor profile.
During its production, this whisky undergoes maturation in bourbon casks, which infuse it with rich flavors and complexity. Through the passage of time, Jura Bourbon Cask Whisky reveals irresistible notes of vanilla, nuts, and subtle smokiness. These elements intertwine on the palate, creating a unique balance and depth.
Whether you're a seasoned whisky aficionado or a newcomer to the world of whisky, Jura Bourbon Cask Whisky offers a pleasurable tasting experience. Whether enjoyed solo or shared amongst friends, it promises an unforgettable journey into the world of whisky.
Tasting notes:
Aroma: The nose is greeted by inviting notes of vanilla and toffee, accompanied by a delicate touch of oak. These aromas evoke the tranquility of the island's landscapes, promising an intriguing journey of taste.
Palate: On the palate, layers of flavor unfold. The interplay of creamy caramel, hints of citrus, and a gentle warmth from the oak create a harmonious symphony that dances across the taste buds.
Finish: The finish is enduring, leaving behind traces of spices and a lingering sweetness, inviting you to savor the memory of the Isle of Jura.