Jura Turas Mara
Our prices change literally on a daily basis, which is why we no longer list prices on our site.  The best thing to do is to extract this QR code and contact us direct for today's prices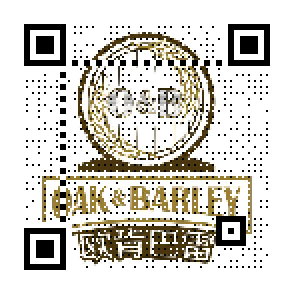 Description
The Isle Of Jura Turas-Mara was originally launched for the Travel Retail market. And is comprised of malts which have matured in a selection of different casks, including bourbon barrels, wine casks and Port casks. The name 'Turas-Mara', is Scots Gaelic for 'Long Journey'.
Tasting Notes
Nose:  Sweet vanilla, fresh fruit salad bowl, tangerine skins, hint of toffee apples.
Palate:  More vanilla with runny honey drizzled over ice cream, fresh oak sawdust, sherry soaked raisins.
Finish:  Fresh medium finish with dark cherries. In addition, plenty of vanilla and oranges running around the palate.
What some of our whisky enthusiast friends have said about Jura Turas-Mara
Quote 1  "Purchased at Heathrow, after sampling a number of other special single malt whiskies (fortunately it was a long layover). This was very smooth and easy going. I purchased a bottle of this and a couple of others. This did not last long once opened. Then the lady told me the name Turas Mara translated to "weary traveller" which sounded appropriate. Would definitely buy again."
Quote 2  "Wonderful fruity nose with sherry notes and light vanilla.  It tastes black forrest fruit, grapes, raisins, some caramel and gentle spiciness. Good oak. Besides, the distillery describes it as a intense whisky, but I think it's not intense because of it's 42% abv. Otherwise, that's not negative it's a complex and very good and moreish whisky.  I'll buy it again."
Quote 3  "A truly exquisite whisky. The taste lingers on the palate ideal with just one cube of ice. Very moreish. "
Do you have a different opinion?  Add your comments below.