Kavalan Concertmaster
Our prices change literally on a daily basis, which is why we no longer list prices on our site.  The best thing to do is to extract this QR code and contact us direct for today's prices.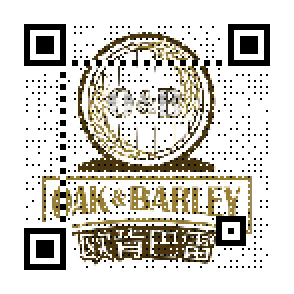 Description
Kavalan Concertmaster Single Malt Whisky is finished utilizing several different varieties of Port casks, including Ruby Port, Tawny Port and Vintage Port, that being the "concert." First though, Concertmaster is aged in American oak casks. It's yet another unique cask and aging process from Kavalan. While the port-finish has become a feature of whiskey-making around the world, it often focuses on just one type of port. Two would be very unusual, and three unheard of.
Tasting Notes
Nose: Classic port-infused aromas spring up, like berries and dark fruits, plus rich dark chocolate.  Definitely plenty of honey here, and some vanilla (although it's a bit lost beneath the sweet fruits). Great nose – Concertmaster is one of those whiskies that you can happily smell all night.
Palate: A direct repeat of the nose, in the same order.  We get a lot of the "earthy" sweet grape flavours up front, like figs, dates, raisins, black currants – even stewed prunes.  It's like an alcohol-infused Ribena!  A dry maltiness quickly appears, along with a heavy astringent effect – just as it does on the standard Single Malt edition.  We find this works here, and makes a good contrast to the initial port-infused flavours.  Mouth feel is pleasantly thick and slightly chewy (thanks more to the malt).  Despite the port influence, it is definitely not overly sweet.
Finish: Moderate. Like with the Single Malt, the astringent effect remains prominent, and you are left with rather dry gums and tongue in the end – but with a well-balanced touch of stewed fruits left behind this time.
What some of our whisky enthusiast friends have said about Kavalan Concertmaster
Quote 1 "I really enjoyed this! It's finished in Port casks so you can imagine what it's going to taste like…no surprise. The surprise is how luscious it is. Full of rich dark fruit and oh so smooth. Agree that the finish is a bit short, but excellent overall."
Quote 2 "Not a strong or smokey whiskey, more dry and fruity. Was skeptical before trying but was pleasantly surprised. Too bad it's hard to find outside Taiwan."
Do you have a different opinion?  Add your own thoughts on the Reviews Section.