Kavalan Solist Fino
Our prices change literally on a daily basis, which is why we no longer list prices on our site.  The best thing to do is to extract this QR code and contact us direct for today's prices.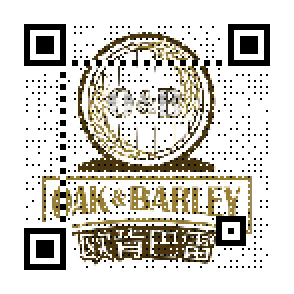 Description
Kavalan Solist Fino is matured in a top quality Fino Sherry butt. Each bottle comes complete with a presentation box and carry bag! The whisky is pretty darned good too, named the Best New World Single Malt Whisky in 2012 by the World Whiskies Awards and Jim Murray's Whisky Bible.
Spanish for "Fine", is the driest and most pale of all varieteis of traditional sherry wine. It is best drunk comparatively young. Besides, traditional Fino wine is usually non-sweet. And is best consumed shortly after the bottle is opened in order to avoid losing its flavour. Kavalan's Fino, however, provides mild sweetness that excited the palate.
Every cask is specially selected by the master blender for its distinct character and fine distillery quality. Each bottle is individually hand bottled and labeled for your unique sampling pleasure.
Tasting Notes
Nose: Quite sweet and rich with notes of crème anglaise, milkshake, hints of Kendal mint cake a soft rum note.
Palate: Full and fruity. With notes of winter spice and rum, the oak is present in a toasty, sweet capacity with notes of Madeira.
Finish: Rather long with notes of dry winter spice and vanilla essence.
Awards for Kavalan Solist Fino
Gold – Liquid Gold Award – 2014 – Jim Murray's Whisky Bible
Winner – Best Asian Single Malt – 2013 – World Whiskies Awards