Ledaig 10
Our prices change literally on a daily basis, which is why we no longer list prices on our site.  The best thing to do is to extract this QR code and contact us direct for today's prices.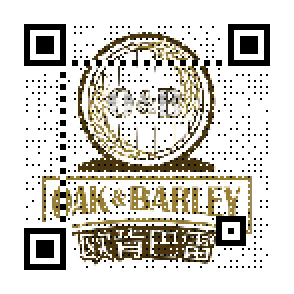 Description
Ledaig 10 is a 10-year-old from the Tobermory distillery on Mull.  It is distilled from peat dried barley. What's more, it has the strength of between 30 and 40 PPM.  Aged for 10 years in Oak Wood casks. The medicinal peat smokiness can easily put this Whisky beside the famous peaty IslayDrams. A fresh and vivid drop with just the right amount of smokiness.
Tasting Notes
Nose: Quite light and well-balanced. There is very soft peat with a cloud of gentle smoke. Notes of barley and malt extract, with walnut and pine oil and a hint of iodine, dried fruit and nuts.
Palate: Medium-bodied and quite rich. There are notes of spice and smoke gathering above the charred oak. The peat is quiet and dry with a touch of black pepper and earth.
Finish: Medium-length and slightly smoky with spice.
Awards for Ledaig 10
Gold – Islands Single Malt 12 Years and Under – 2016 – World Whiskies Awards
Gold – Highlands & Islands up to 12yo – 2019 – The Scotch Whisky Masters (The Spirits Business)
Winner – Best Islands Single Malt – 2015 – World Whiskies Awards
Gold – Highlands & Islands up to 12yo – 2018 – The Scotch Whisky Masters (The Spirits Business)
Gold – Highlands & Islands Premium – 2015 – The Scotch Whisky Masters (The Spirits Business)
Double Gold – Single Malt Scotch – to 12 Yrs – 2013 – San Francisco World Spirits Competition
Gold – Highlands & Islands up to 12yo – 2014 – The Scotch Whisky Masters (The Spirits Business)
Gold – Highlands & Islands up to 12yo – 2013 – The Scotch Whisky Masters (The Spirits Business)
Silver – Distillers' Single Malts 12 years and under – 2019 – International Spirits Challenge
Silver Outstanding – Scotch Single Malt – Island – 2017 – IWSC
3rd Place – Best Single Malt Scotch (Islands) – 2015 – International Whisky Competition
Silver Outstanding – Scotch Single Malt – Island – 2014 – IWSC
Silver Outstanding – Scotch Single Malt – Island – 2013 – IWSC