Penderyn Myth
Our prices change literally on a daily basis, which is why we no longer list prices on our site.  The best thing to do is to extract this QR code and contact us direct for today's prices.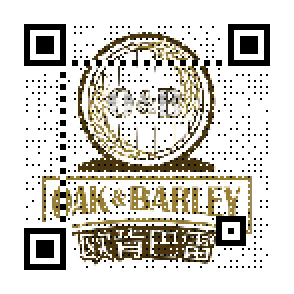 Description
Penderyn Myth, a Gold award winner in the Spirits Business World Whisky Masters 2017. Myth is a recent addition to the Penderyn range. Besides, it is a 41 % whisky matured in a range of specially selected ex-red wine and ex-bourbon casks.
Penderyn Myth is beautifully presented in an elegant and classy slate grey presentation box; Featuring an animated illustration of a red dragon, which is an all-important symbol from the Welsh national flag.
Tasting Notes
Nose: Fresh and lively. Myth has mixed citrus fruits mingling with apple, pear drops and the merest hint of tropical fruits.
Palate: Sweetness dominates then moves over to allow some refreshing bitterness to emerge, while the mixed fruits continue to dominate the flavour.
Finish: Gradually all the flavours ebb away to leave memories of a lively and light style of whisky. Very easy to drink.
What some of our whisky enthusiast friends have said about Penderyn Myth
Quote 1 "The aroma of the Penderyn Myth is incredibly light and airy. Hard to get much of anything out of it, but what's there is average. The good side of average, yet still it's nothing exciting. The palate though is quite a bit richer and deeper. It carries an oiliness that's surprising and a welcome balance to the light aroma.
If the aroma reflected the palate it would be an incredible whisky, then I hope it's something they can accomplish in future releases. The base malt of the Penderyn is really nice. And I'd love to see them display it in a bolder richer way from start to finish."