Redbreast Lustau Edition
Our prices change literally on a daily basis, which is why we no longer list prices on our site.  The best thing to do is to extract this QR code and contact us direct for today's prices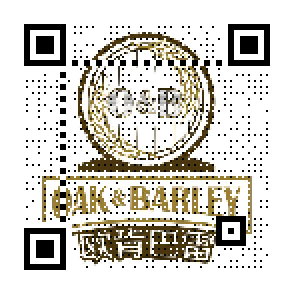 Description
A unique collaboration between the Bodegas Lustau and the Midleton Distillery, Redbreast Lustau Edition is made from a mash of malted and unmalted barley and then triple distilled in copper pot stills.
Having spent its final maturation journey in casks seasoned with the finest Oloroso Sherry in the Bodegas Lustau, the result is the ultimate sherried style of Redbreast.
Tasting Notes
Nose:  Rich infusion of dark fruits, prunes, dates and figs with liquorice, marzipan, toasted oak and aromatic spices.
Taste:  Silky smooth Pot Still; assertive spices balanced with richness of the sherry finish and contribution of fresh Spanish Oak.
Finish:  Endless. Sweetness and assorted spices endure while Oloroso Sherry and Spanish Oak have the last word.
What some of our whisky enthusiast friends have said about Redbreast Lustau Edition
Quote 1 "I Just opened the bottle last night and had a first glass. Very impressive. The attack is very sweet with sugar candy and fruity note. The sherry influence is quiet massive but still well balanced, and provide a very long aftertaste, with some spiceness and the sherry wood, almost no bitterness. Lovely stuff !
In couple weeks, the flavores will have developped in the bottle and I am confident it will just be awsome !"
Quote 2 "Quite lovely. The sherry finish does make it feel a tad heavy on the end, but I'm guessing that was the intention. I do miss that classic redbreast apple and pear, but it is really good."
Quote 3 "This and the 21 are my favorite Redbreast expressions. I love malt whiskey aged in sherry casks, so I'm an easy mark and love this one. That said I would like to see a Redbreast Lustau 18 or some such. This one has got some harshness that I believe would mellow into multi dimensional flavors if it had more than just the one year in Lustau casks. Are you listening Redbreast/Middleton? IMHO, that would have the potential to be one of the greatest whiskeys ever. Sorting hat says four stars for now!"
Do you have a different opinion?  Add your own thoughts below.