Tullamore DEW
Our prices change literally on a daily basis, which is why we no longer list prices on our site.  The best thing to do is to extract this QR code and contact us direct for today's prices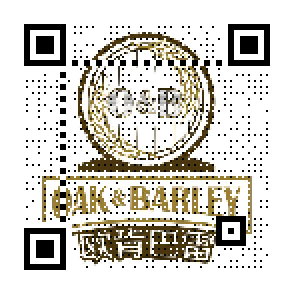 Description
Tullamore Dew is a resoundingly popular Irish blend, particularly in overseas markets, where it is second only to Jameson. Very approachable.
The 'D.E.W.' in Tullamore DEW comes from the initials of a General Manager at the Tullamore distillery in the later 19th Century. Named Daniel E. Williams.
Awards for Tullamore D.E.W.
Gold-Irish Single Malt – Standard – 2017 The Irish Whisky Masters (The Spirits Business)
Silver-Irish Blended – Premium – 2014 The Irish Whisky Masters (The Spirits Business)
Silver-Blended Irish Whiskey – 2013 San Francisco World Spirits Competition
Silver-Irish Whiskey – Blended – 2014 International Wine & Spirit Competition
Bronze-Irish Whiskey – Blended – 2013 International Wine & Spirit Competition
Tasting Notes
Nose: Fruity and biscuity. There are gristy notes with caramel and toffee sweetness and plenty of peels.
Palate: Good body with notes of sherried peels and spice, granary toast with butter and honey, grains and vanilla cream.
Finish: Quite vegetal and long with notes of caramel and toffee.
What some of our whisky enthusiast friends have said about Tullamore DEW
Quote 1 "Tullamore DEW is good as far as a standard Irish blend goes. It's not wildly complex, won't blow your socks off. But it will mix well with cocktails and is perfectly drinkable neat. The darker notes that arrive in the aroma, palate and finish are a nice change of pace to the honied orchard fruit that typically dominates the blended Irish category making it at least mildly interesting."
Quote 2 "Very smooth and drinkable whiskey. Not that much character like scotch at first, but with a little bit of water you get all that. On the nose was hard to tell for me what this wishey is all about. There is some kind of sweetness in it, but earthy vibe is more dominant for me in this one. When you pour little water in Tullamore DEW you get sweet notes. All in all very good product for the price."
Do you have a different opinion?  Add your own thoughts below.