Jack Daniels No.27
Our prices change literally on a daily basis, which is why we no longer list prices on our site.  The best thing to do is to extract this QR code and contact us direct for today's prices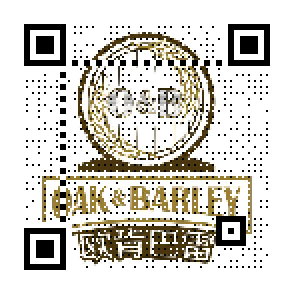 Description
Jack Daniels No.27, originally launched as a limited-edition travel-retail exclusive. It gained a wider release in Autumn 2015.  Created by taking Jack Daniel's standard Tennessee whisky Old No. 7. And then "double barreling and double mellowing" it – meaning it enjoys an extra maturation period in maple wood before being double charcoal filtered. Initially matured in virgin American white oak casks, it's been finished in maple-wood barrels and twice filtered though maple-wood charcoal, it's rich with extra notes of maple.
This refined expression of our original Tennessee Whiskey is only available in select markets around the world. This bottle originally retailed for $100. In our opinion, the most refined Jack Daniels every created.
Tasting Notes
Color: Golden honey.
Nose: Relatively light and soft, and required some time to open up before I started getting any defined flavors. I found caramel, sweet corn, a few notes of ripe banana, and a hint of rye spice. All of these flavors are wrapped in a prominent note of maple wood from the finishing process.
Palate: This whiskey is again relatively soft with a thin mouthfeel. Initially, there is plenty of sweet maple syrup and dry oak, and a mild spice develops mid-palate. Other than the sweet notes and some muted baking spices, I really didn't find much more flavor. The overall profile was slightly tannic and wood-heavy.
Finish: Medium and dry. Relatively unimpressive. Sweet caramel and maple dominate along with mild alcohol burn that tapers off very quickly. The heavy wood notes define the finish and really prevent any additional flavors from developing.
What some of our whisky enthusiast friends have said about Jack Daniels No.27
Quote 1  "Probably the best Jack Daniels can be. The intro of the maple wood finishing and the additional time around a barrel has added new flavor and improved the profile. However, it simply didn't seem to pick up depth or complexity. Don't get me wrong, this is good whiskey. But at this price point, I expect more complexity, and something that as I make my way through the glass."
Quote 2  "I never looked at Jack Daniels as the sort of drink that someone as experienced with whisky as I am would take any interest in. In my circle, JD is a college whiskey best suited for mixing with Coke. So it doesn't interest me. Hence when I saw this big golden box for sale at my local liquor store (in the USA, nowhere near Tennessee) for $100, I went for it, and oh my god! I am completely blown away with this whiskey. It's smooth and mellow, that is for sure. Doesn't burn at all, unlike the No 7. It's absolutely perfect neat or on the rocks for sipping, I wouldn't mix this with anything, not even cocktails. Great stuff. Would buy more but they were sold out when I went back to get another bottle."
Do you have a different opinion?  Add your own thoughts below.