Jack Daniels
Our prices change literally on a daily basis, which is why we no longer list prices on our site.  The best thing to do is to extract this QR code and contact us direct for today's prices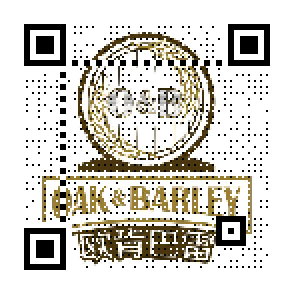 Description
Jack Daniels Old Number 7, or "JD" as we all know it.  It's a top-selling bottling from the Jack Daniel distillery in Lynchberg, Tennessee. The mashbill is made up of 80% corn, 12% rye and 8% malt.
The spirit is filtered through 10 feet of sugar maple charcoal to produce a mellow, slightly smoky character. Thus making it Tennessee whiskey, a slightly more specialised form of bourbon, but still technically a bourbon.   Yes, we said it – Jack Daniels (in every aspect) is a bourbon, in the same way that all tequila is mezcal.
Tasting Notes
Nose: Light with plenty of sweetness. There are hints of dry spice and oily nuts, a touch of smoke.
Palate: Quite smooth and soft with notes of banana milkshake, a mixed nut note, a touch of caramel with crème anglaise.
Finish: Sweet with a little cereal sweetness and toasty oak.
What some of our whisky enthusiast friends have said about Jameson
Quote 1 "SOne of my favorites for 20+ years. Tastes great on the rocks. After getting into the single malts journey I recently thought of trying JD plain in order to compare. Not disappointed. Very decent taste and much better than quite many blended scotch. Smoky, good body, medium aftertaste, great value for money."
Quote 2 "I have been drinking JD since I was a sophomore in college. 58 years ago. A very fine drink then and a nice one now. While I still buy and drink it now, it has changed a bit. The Jack Daniels Distillery was bought by a Big Distiller and some things changed. The proof for one and the old complex taste for another. The old JD was passed thru the charcoal bed twice and the now JD passed only once. The Green Label was passed thru just once and I believe used the "old" charcoal.

I still drink it almost exclusively. Maybe because of habit or my taste buds are failing me. I enjoy it—-I drink it on the rocks in a Silver Jefferson Cup and probably will continue. I don't know any–any better."
Do you have a different opinion?  Add your comments below.