Johnnie Walker Green Label
Our prices change literally on a daily basis, which is why we no longer list prices on our site.  The best thing to do is to extract this QR code and contact us direct for today's prices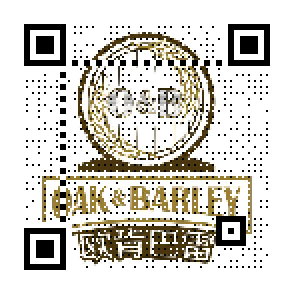 Description
Johnnie Walker Green Label is crafted from a palate of malts matured for at least 15 years in American and European oak casks, to create a blend that is true to the Johnnie Walker style of bold flavor and distinctive smokiness. –all perfectly balanced to bring together the intense aromas of crisp cut grass, fresh fruit, wood smoke, deep vanilla, and sandalwood.
Awards for Johnnie Walker Green Label
Trophy– Blended Scotch between 12 and 20 years old – 2019 – International Spirits Challenge
Winner– World's Best Blended Malt – 2017 – World Whiskies Awards
Gold– Liquid Gold Award – 2014 – Jim Murray's Whisky Bible
Tasting Notes
Nose: The clean aromas of cut grass and fresh fruit mingle with pepper, rich vanilla and sandalwood.
Palate: Discover a range of deep wood notes, lush with oak and cedar. Johnnie Walker Green Label combines these richer flavors masterfully with light garden fruits and tropical, fragrant, floral notes.
Finish: A fantastic expression our signature smoky finish, with notes of peat and the crisp flavor of sea salt.
What some of our whisky enthusiast friends have said about Johnnie Walker Green Label
Quote 1  "I like to try new stuff and I heard so many positive reviews on this Green Label… Well, I had to buy a bottle! Men… This is really good. I mean, considering the price, it is almost perfect ! Very well balance, with a big and fresh honey taste, spicy on the aftertaste and so easy. 
Me and my mates will have our yearly "whisky night" at Xmas holiday and I will provide this one for the blind test… I am quiet sure they will very, very surprised ! JW knows is job, that's for sure."
Quote 2  "Submitted a review a couple of days ago. I came back to reiterate how good this whisky is. So well balanced.I really love this stuff. It is perfect and complex. It is sweet, fruity, smoky, and has that lovely coffee and dark chocolate on the finish. Be careful, this stuff is EASY to drink! "
Quote 3  "Distant smoke, creamy, sweet. I don't get bitter finish that some report, pretty delicate, no burn. Chocolate and coffee dominates but nothing extraordinary. Oak on milder side, definitely, deeply soaked oak if you know what I mean. Pleasant, not aggressive, a classical music rather than a rock song. Good solid sipper, good for special occasions, to share or to enjoy in privacy. "
Do you have a different opinion?  Add your comments below.