Royal Lochnagar 12
Our prices change literally on a daily basis, which is why we no longer list prices on our site.  The best thing to do is to extract this QR code and contact us direct for today's prices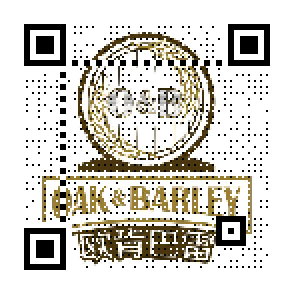 Description
Royal Lochnagar is a historic distillery situated on the edge of the Balmoral estate, producing whisky on a tiny scale despite being part of Diageo's large distillery portfolio. Not much of its whisky is released as single malt as it's believed to be a primary component in Johnnie Walker Blue Label.
Royal Lochnagar was awarded its royal prefix in 1848 – following a visit and tasting by Queen Victoria and Prince Albert.
The event came about after the distillery manager John Begg (somewhat cheekily) dropped a note to their Royal Highnesses directly inviting them to pay a visit and sample the delights of the distillery (and rather impudently, he mentioned that if they didn't arrive by 6pm they would miss the distillery in operation. To him, there was no question that he would extend the routine to accommodate his royal guests). What happened next was quite extraordinary – without fanfare, Victoria and Albert paid an impromptu call and were suitably impressed. The rest, as the saying goes, is history.
The Royal connection has meant that the distillery has played host to a string of famous visitors, many of them British prime ministers taking an hour or so off between meetings with the monarch of the day at Balmoral.
Nose:  Planed wood, light toffee, boat varnish. Linseed oil behind, even putty, and later a lychee-like acidity. With water the acidity comes through (acid drops), and the nose sweetens. Still a pleasant fresh woodiness, followed by warm sand. After a while, coffee with brown sugar.
Palate:  Pleasant; an initial sweetness is quickly overtaken by acidity.
Finish:  Dry; medium-length, with an attractive lingering sandalwood aftertaste.
What some of our whisky enthusiast friends have said about Royal Lochnagar
Quote 1 "This is the cleanest, least pretentious single malt I think I have tried. No sherry casks, no rum undertones, no "hints of jasmine on a midsummer's morning". Just whisky, done right.  I think some people won't understand this dram and mistake it for something dull or badly-made. It is not a "statement" bottle. Nothing to show off to your friends. It is an everyday dram far better than most people have in their drinks cabinet. Perhaps I am giving it more credence than it deserves. Perhaps I am missing something. But if you enjoy whisky, I think you'll enjoy this one. And I believe that by the end of the bottle you will respect what the distillers decided to do, even if you do not buy another."
Quote 2 "If you have a chance to come across one of this bottles, do not hesitate to get it. I think this is probably one of the best whiskies for the price range. Very very smooth yet flavourfull, perfect to offer if you want to hook up into whisky a non-whisky drinker, I have offered a glass of this to many people and so far everyone has agreed this is one of the most pleasants drinks out there."
Quote 3 "I visited the distillery during a recent tour of Speyside. I was hooked and bought a bottle. Needless to say it was totally consumed shortly after returning home. I've since ordered several more bottles."
Do you have a different opinion?  Add your own thoughts below.