World Whisky Day in China is soon to be a little more than a random look at the western world to see what everyone else is doing.  If we look at how China has pretty much dominated every other industry that it has become involved in, it's a relatively safe bet that whisky will be another global conquest by China.
There are now 26 whisky distilleries in China, with most of them built, operating and producing whisky.  We've made a China Whisky Distilleries Map for you all to learn more.  If you prefer a high resolution version, use the link below to download a PDF version.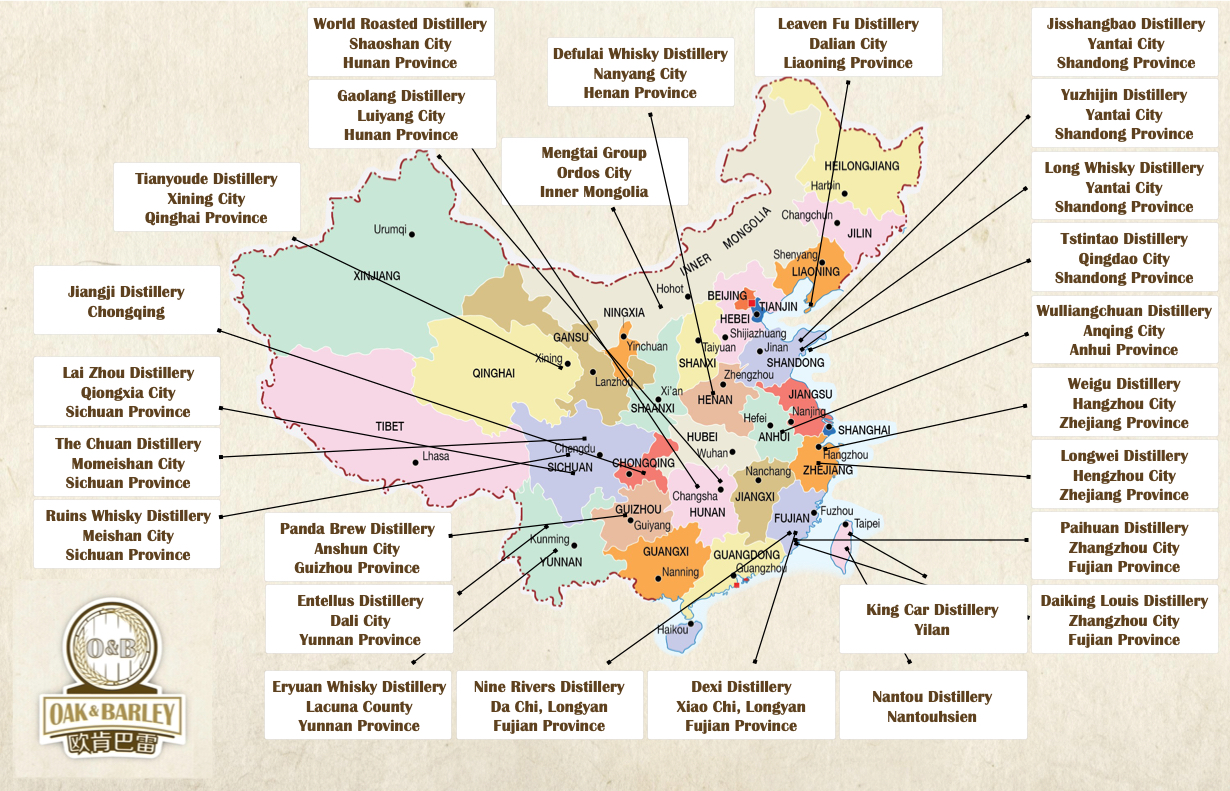 CLICK HERE to download your China Whisky Distilleries Map in high resolution.
(Please note – some smart phones won't offer a function to save this map, so view this page on your computer and download if from there.)