Amrut Peated Indian Single Malt Whisky
Our prices change literally on a daily basis, which is why we no longer list prices on our site.  The best thing to do is to extract this QR code and contact us direct for today's prices.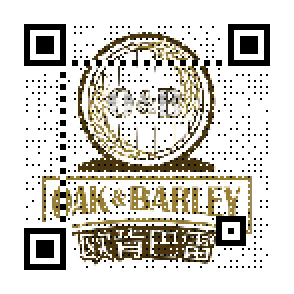 Description
According to Indian Mythology, when Gods and Rakshasas – the demons – churned the oceans using the mountain Meru as a churner, a golden pot sprang out containing the Elixir of Life. That was called the "Amrut". The great founders of the distillery aptly named it Amrut Distilleries.
Amrut Cask Peated Single Malt Whisky is a product of many years research to produce whiskies matching world standards. The whisky is made from selected Indian barley grown at the feet of the Himalayas, nurtured by the waters flowing there and cultivated by old and traditional agricultural practices. It is carefully mashed and distilled in small batches to preserve the natural aroma and matured in oak barrels in a unique tropical condition, at an altitude of 3,000 feet above sea level at Bangalore, the garden city of India. This exclusive bottling of Amrut Peated Single Malt offers the connoisseur the rare opportunity to sample this Treasure of India. To retain the natural characteristics of this oak aged Indian Malt Whisky, they do not chill filter and it comes in its natural colour.
Due to the tropical conditions, the whisky matures extremely quickly. As much as fifteen percent abv is lost every year to the angel's share, thus it is unwise to mature it for much more than a few years, lest the product drops below forty percent abv and ceases to be whisky.
This whisky received 94pts in Jim Murray's Whisky Bible and if you are looking to explore the world of Indian Whisky this is a great place to start your journey.
Awards
Liquid Gold Award——2010 Jim Murray's Whisky Bible
Bronze Award Winner ——2009 Malt Maniacs Award
Tasting Notes
Nose : Unusually dry peat; not dissimilar to peat reek absorbed by an old leather armchair; a hint of citrus, too;
Taste : Despite the nose, the immediate sensation is one of being caressed by molassed sugar and then a ratching up of the peat notes. As they get more forceful, so the experience becomes that little bit drier and spicier, though not without the molasses refusing to give way;
Finish : You can tell the quality of the distillate and the barrels it has been matured in by the crystalline depth to the finish. Everything is clear on the palate and the butterscotch vanillas wrap the phenols for a comfortable and clean finale;