Bowmore Prime Blue
Our prices change literally on a daily basis, which is why we no longer list prices on our site.  The best thing to do is to extract this QR code and contact us direct for today's prices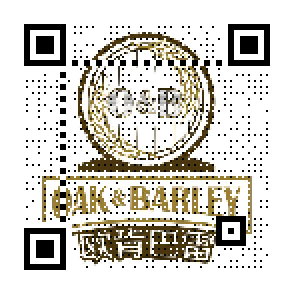 Description
Prime Blue is one of the most widely available whisky brands in Taiwan, selling over one million bottles per year. Apparently it's somewhat hard to come by outside of the Asia-Pacific region. The Prime Blue is a vatted malt that's distilled and bottled in Scotland by Morrison Bowmore and is owned by Japan's Suntory Group. With two Suntory Kakubin brands (Black and Yellow) also available, Suntory seems to have this product on Taiwanese market down on lock. If Prime Blue had a bit more marketing dollars behind it and was more readily available in Europe and North America, I think it would stack up nicely against Johnny Walker Black and Chivas 12.
Overall it's a quality sipping whiskey for the price.
Tasting Notes
Color: Light Straw
Nose: Floral, spices, citrus fruits, caramel
Palate:  Toffee, Oak, Malty
Finish:  Hints of oak. Overall quite balanced, warming, and smooth.