Bowmore Legend
Our prices change literally on a daily basis, which is why we no longer list prices on our site.  The best thing to do is to extract this QR code and contact us direct for today's prices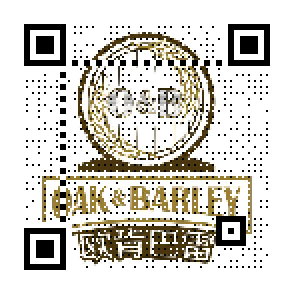 Description
Bowmore Legend is the NAS entry-level expression of the distillery, age between 8 to 10 years on North American Oak casks which previously contained Bourbon.  A young, rather gentle Bowmore. Whilst not massively complex or full-bodied, Legend is still a great value for money malt.
Tasting Notes
Nose: Well-balanced maritime smoke. Slightly citrusy (lemon), with a caramel malt core, and medium levels of peat.
Palate: Soft, mildly sweet malt. Mineral-flecked seawater, and woodfire smoke.
Finish: Medium-long. Some charcoal, and quickly-fading peat.  Good malty sweetness, maritime, a touch of pine.
With Water: A few drops of water increase the apparent peat level, and also bring more lemon oil and something floral – like lavender. The lemon repeats on the palate. Try a few drops of water, but don't dilute it too much.
Overall: This is not a malt for peat-freaks. This is a very well-balanced, mildly peated dram for a very respectable price.  Often younger, cheaper Islay malts come across as brash, acrid, and bitter.  Legend is the opposite of all of these: gentle, sweet, and mildly smoky. It won't win any awards for potency or complexity, but it scratches the peat itch for the price and can also serve as a gentle introduction for peat newbies.
What some of our whisky enthusiast friends have said about Bowmore Legend
Quote 1 "This is a good start to explore Bowmore. The Legend is youthful and thus lacks some complexity. But keeping it's price in mind, this is great value.  On the nose you have peat, mild smoke, burnt leaves and a citrus note. The pallet is sour (mild sweet), smoky, peat and oily. The finnish is quit long and spicy. Recommended."
Quote 2 "this is a nice single malt for the price. it has a nice peaty smoke taste and although it is not as complex as an older malt it has a nice finish. a little ice makes it a bit smoother but I would say for the price it's a sold but. spreyside 12 I would say is a bit better and about the same price.."
Quote 3 "If you can afford a hundred bucks or more for a bottle of single malt, you need not read further. But if are looking for a decent, affordable single malt, this might be one of the best picks. I say Bowmore Legend is not much inferior to the 10-year-old Laphroaig. Sure, it is a bit lighter and less refined, but for the money, it is very good value. And it is far from petrol or the worst whiskey, as suggested by the resident snob above"
Do you have a different opinion?  Add your own thoughts on the Reviews Section.