Glenmorangie 18
Our prices change literally on a daily basis, which is why we no longer list prices on our site.  The best thing to do is to extract this QR code and contact us direct for today's prices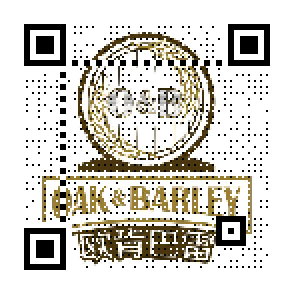 Description
Part of Glenmorangie's Prestige Range, Glenmorangie 18 year old spent its first 15 years in American white oak bourbon casks. After this time, 30% was transferred to Oloroso sherry casks where it spent its final days, as the rest remained in bourbon casks. After 18 years has passed in total, the whisky was reunited and bottled at 43% ABV. A thick, creamy and fruity single malt presented in a wonderfully elegant bottle. It certainly looks prestigious.
Tasting Notes
Nose: Lemony, with light notes of green pear, lemon-lime soda, and golden raisins. Subtle… too subtle?
Palate: Banana taffy, lemon drop, and nougat. Interesting flavor profile while remaining light and airy. Some woodiness intrudes.
Finish: Oaky with some bitter char notes. Medium-long. Turns nutty, with clear walnut skins.
Awards for Glenmorangie 18
Silver – Distillers' Single Malts between 13 and 20 years old – 2014 – International Spirits Challenge
Gold Outstanding – Scotch Single Malt – Highland – 2013 – IWSC
Gold – Scotch Single Malt – Highland – 2017 – IWSC
Winner – Best Highland Single Malt – 2015 – World Whiskies Awards
Gold – Scotch Single Malt – Highland – 2014 – IWSC
Gold – Single Malt Scotch – 13 to 19 Yrs – 2013 – San Francisco World Spirits Competition
Bronze – Highland Single Malt 13 to 20 Years – 2014 – World Whiskies Awards
What some of our whisky enthusiast friends have said about Glenmorangie 18
Quote 1 "Like every Scot, I have seen Glenmorangie every single time I have walked into a pub but like many, I haven't drunk it since I was a teenager. I went through my "just for beginners" adolescent contempt stage and settled into respectful neglect while searching for more exotic whiskies. In fact, until today, I hadn't drunk anything from this distillery in at least 10 years, if not 25!
For the last few weeks I have been drinking a bottle of Port Charlotte Ten Years "Heavily Peated". I am very glad I bought this dram, but I do not find it easy to drink. I treat it with respect and drink it sparingly. Going from that to this 18 year old Glenmorangie is like going from freeform jazz to a 3 minute pop song. One is challenging, the other just makes you feel good. After the first mouthful I had a huge smile on my face and I felt "home". No, it is not particularly complex. It won't make you re-evaluate your taste-buds.
It is just lovely, creamy sweetness."
Quote 2 "Amazing. Never liked whiskey before. it was always to "burny" and rough to drink. Glenmorangie 18 yo taught me what a good single malt should taste like. Since then, nothing else will do."
Quote 3 "A very floral and fruit smelling surprise.The perfect dram is taste and smelling harmonize. This is so close this harmony as it is possible."
Do you have a different opinion?  Add your own thoughts on the Reviews Section.