Glenmorangie Lasanta 12
Our prices change literally on a daily basis, which is why we no longer list prices on our site.  The best thing to do is to extract this QR code and contact us direct for today's prices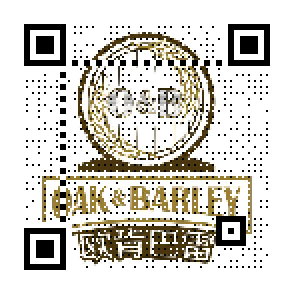 Description
Glenmorangie Lasanta is the 12 year old,  Sherry cask finished expression from Glenmorangie. The Lasanta, bottled at a slightly lower ABV of 43% (originally bottled at 46%). It first matures in bourbon casks before being moved over to Oloroso and Pedro Ximénez Sherry casks for a finishing period. Besides, plenty rich and creamy with dark chocolate, dried fruit and fresh honey.
Tasting Notes
Nose: Evident sherry – dried fruits and dusty caramel. As this is finished in sherry, not matured in it, the effect is milder and the fruit less robust than Macallan or GlenDronach.
Palate: Alternating sweet and tart fruit. Good integration between fruit jam and the layers of caramel, and soft cereals. Good amount of flavor for a $45 single malt.
Finish: Medium-long. A little on the hot side, but with some nice concentrated dried mixed fruit. Ends slightly bitter, with a touch of nuttiness.
Overall: It's regularly available, consistent in quality, and can be absentmindedly enjoyed, or analyzed in turn. For a desert island, I prefer its pricier sibling, the Nectar d'Or, but the two are in no way similar – you could easily find room on your shelf for both.
Awards for Glemorangie Lasanta 12
Silver – Scotch Single Malt – Highland – 2017 – IWSC
What some of our whisky enthusiast friends have said about Glemorangie Lasanta 12
Quote 1 "Bought this Glenmorangie Lasanta a few months ago and wasn't impressed with my first taste. Tried it again today, and the bottle is improving. Big fan of the Original, and I think this is a nice complement to the 10 year.  The finish isn't as long as I might like, probably related to the chill filtering, but you can't have everything I suppose."
Quote 2 "The Lasanta is definitely worth the money. Prices vary, but I can usually find it for $45-50. Light and fruity on the nose, with a hint of caramel and chocolate. But the initial hit on the palate of spice followed by mild peat, smoke and nutty undertones. The finish has a linger of the spice and peat, and tossing it over the rocks or with a couple of drops of water expands the florals in the body."
Quote 3 "I don't know much about scotch. However, I bought a few high priced scotches that were basically a waste of my money. Then I saw a YouTube video where the was a scotch whiskey expert. He gave this particular one a good recommendation, so I purchased my first bottle of Glenmorangie. I will drink this again and keep a bottle in my house. It was smooth and had some spice to it. For a beginner, I would recommend this one."
Do you have a different opinion?  Add your own thoughts below.