Auchentoshan Three Wood
Our prices change literally on a daily basis, which is why we no longer list prices on our site.  The best thing to do is to extract this QR code and contact us direct for today's prices.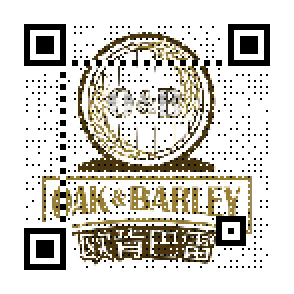 Description
Auchentoshan Three Wood is a Lowland single malt, matured in 3 different casks. They are Pedro Ximénez Sherry casks, bourbon casks and Oloroso Sherry casks. Obviously, a distinctive triple distilled whisky from Auchentoshan.
Tasting Notes
Nose: Cooked fruit, sherry, toffee, a rum-like quality and notes of Bas Armagnac distilled circa 1940.
Palate: Rich. Liqueur cherries in dark chocolate, more sherried fruit, ripe dark forest fruits. Like a Black Forest Gateaux.
Finish: Superb. Led by thick dark treacle and toffee notes. With chewy wooded notes, balanced with a green fruit edge.
Awards for Auchentoshan Three Wood
Silver – Distillers' Single Malts 12 years and under – 2014 – International Spirits Challenge
Silver – Scotch Single Malt – Lowland – 2014 – IWSC
Double Gold Single Malt Scotch – to 12 Yrs – 2013 – San Francisco World Spirits Competition
Gold Scotch Whisky – Single Malt – NAS – 2018 – The Asian Spirits Masters (The Spirits Business)
Silver Outstanding – Scotch Single Malt – Lowland – 2017 – IWSC
What some of our whisky enthusiast friends have said about Auchentoshan Three Wood
Quote 1  "An excellent whisky, especially at the price point. And both smooth, very drinkable, also nicely complex. For it's price point as good as you will likely find. "
Quote 2 "A little sweet without being cloying; kind of oaky without tasting charred; a trace of smoke without oily iodine. The best single-malt at its price point by far. I nearly overlooked it because it doesn't have an "Age Statement", besides, younger vintages are usually a little harsh. But make no mistake, this is the finest NAS Scotch I've ever tasted. Will go for more. "
Quote 3 "An unusual Scotch which might not be for everyone. But drinks like a smooth Irish whiskey yet made with some smokiness. Sweet, approachable, and a good all-around tasty scotch. The second-hand sherry casks are the key, much like Irish whiskeys (e.g. Bushmills 16 / 21). Oloroso casks in particular give an amazing richness of flavor. Some purists might call this "heresy" but I say it's very much worth a try! "
Do you have a different opinion?  Add your comments on the Comments Section.