Auchentoshan Classic
Our prices change literally on a daily basis, which is why we no longer list prices on our site.  The best thing to do is to extract this QR code and contact us direct for today's prices.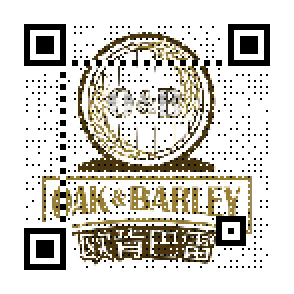 Description
Auchentoshan Classic is a Lowland single malt whisky from the Auchentoshan distillery, no age statement on the label.  One assumes it is a younger malt though certainly an enjoyable one. 'Classic' was launched in 2008 to replace the old staple 'Select'.
Tasting Notes
Nose: Fairly sweet, toasty Bourbon notes and creamy vanilla intertwined with lush, ripe cooked fruit. Perhaps coconut.
Palate: Fruity with typical Auchentoshan refinement. White peach and crème anglaise.
Finish: Clean, a floral freshness, a little more zest with white peach and apple.
What some of our whisky loving friends have said about Auchentoshan Classic
Quote 1  "This is the entry level Auchentoshan I guess, with no age startement, and well priced. But it's not cheap in any way, and exhibits the sort of class you might expect from bottles twice as expensive. Clean, vanilla hints, fruity taste, but subtle. Light sipping at it's best. Great distillery to visit too."
Quote 2  "The knockers on this whisky are probably used to the bigger Island malts. The lowland malts are very different to Highland, Island and Campbelltown. They are lighter and sweeter because of the regional differences. I live in a very hot summer climate, and this is a perfect summer dram for me: well balanced without my favourite big lingering nose or finish of the island malts, but kept for enjoyment during the cooler months. The Auchentoshan 12 is better, but at this price this represent easy and enjoyable malting. My tip is to allow it a few mins in the glass before sipping – it comes together ok then."
Do you have a different opinion?  Add your comments below.