Auchentoshan Select
Our prices change literally on a daily basis, which is why we no longer list prices on our site.  The best thing to do is to extract this QR code and contact us direct for today's prices.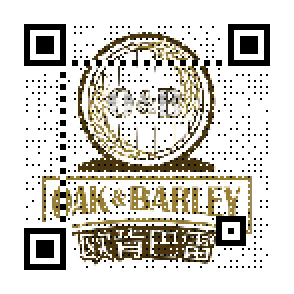 Description
10% Money Back – with Oak and Barley Spend and Save Points!  When you validate this bottle, you will get 10% of the purchase price back to spend on other products.
Auchentoshan Select is a 1000ml bottling of  Auchentoshan's former top selling single malt.  This was replaced by Auchentoshan Classic, so it's a challenge to get your hands on this these days.  This is completely aged in ex-bourbon casks, so it's a dry finished single malt.  Sherry cask lovers probably own't enjoy this, but traditionalists will love ever last drop of it.
Auchentoshan Select is a subtle Lowland Single Malt Whisky. With a distinctive aroma of crisp green apples, fresh citrus and the signature smooth. An typical delicate Auchentoshan taste.
Tasting Notes
Nose: Initial wood and banana soon give way to freshness, distinctly of green apple and orange peels. Later, more vanilla toffee comes out before the nose fades to light and sweet green apple pulp.
Palate: Honey and green apple peels at entry, turning to the delicate lightness of the green apple pulp with accents of lime zest.
Finish: Faint with light green apple, but tingling vibrantly with lime.
Formerly travel retail exclusive Select, the young and fresh precursor to their ever-popular Classic.