Auchentoshan 12
Our prices change literally on a daily basis, which is why we no longer list prices on our site.  The best thing to do is to extract this QR code and contact us direct for today's prices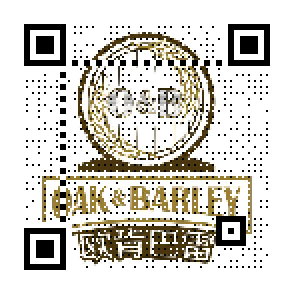 Description
This Auchentoshan 12-year-old expression replaced the old 10 year-old when the range was totally revamped. Elegant and refined, with those classic Auchentoshan notes of vanilla and almonds.
Appreciated by connoisseurs for its smooth flavour and by those new to malt whisky for its lightness and accessibility, Auchentoshan Single Malt is one of only a few remaining Lowland malts.  Even in this select company, Auchentoshan is unique; while others distil only twice,  Auchentoshan Distillery continues the tradition of triple distillation.
Tasting Notes
Nose: Crème brûlée with a burst of citrus and nuttiness, and a touch of green leaf.
Palate: Smooth and sweet with hints of tangerine and lime.
Finish: Gingery and slightly drying with a pleasant lingering nuttiness.
Awards for Auchentoshan 12
Silver – Scotch Whisky – Single Malt – Age Statement – 2018 – The Asian Spirits Masters (The Spirits Business)
Silver Outstanding – Scotch Single Malt – Lowland – 2017 – International Wine & Spirit Competition
Silver – Distillers' Single Malts 12 years and under – 2014 – International Spirits Challenge
Silver Outstanding – Scotch Single Malt – Lowland – 2014 – International Wine & Spirit Competition
What some of our whisky enthusiast friends have said about Auchentoshan 12
Quote 1 "Unlike any other scotch I have tasted. The nose is superb, and it piques your curiosity. The taste is extremely complex, and after two fingers, I'm still trying to decipher the range. Sweet and smooth. It's the panty dropper of scotch, to be sure. Gonna save for special occasions."
Quote 2 "Sweet pears, fresh citrus, taffy, duck a l'orange, hints of dark chocolate, oak and leathery notes. Definitely a great dram for the cost."
Quote 3 "At first the honey was so overwhelming to me that I wasn't sure if i could get past it. But after spending some time with this whisky I've come to really enjoy it. The nose is honey, vanilla, brown sugar and oak. It's sweet as hell. The palate is surprisingly smokey, strong hint of oak, and honey in the nostrils as you exhale. It's sweet, bitter and salty. As an ex smoker and coffee drinker the finish is tar, smoke and oak and I love it. It's fairly reminiscent of a cigar in the mouth."
Do you have a different opinion?  Add your own thoughts on the Reviews Section.