Kavalan Distillery Select Series
Our prices change literally on a daily basis, which is why we no longer list prices on our site.  The best thing to do is to extract this QR code and contact us direct for today's prices.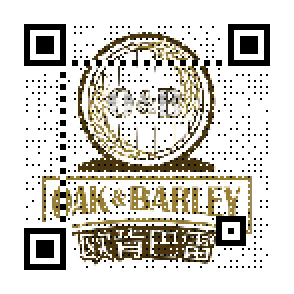 Description
Kavalan's Distillery Select series showcases the fine art of blending and the exquisite cask selection of Taiwan's premier distillery.
A brand-new release from award-winning Taiwanese distillery Kavalan, celebrating the craftsmanship of Master Blender Ian Chang. Aged in refill casks, Distillery Select captures the fruity, tropical character that Kavalan has become known for, whilst also displaying a refined balance from its maturation in the tropical temperatures of Taiwan.
Kavalan Distillery Select No. 1——Expression No.1 in this series exquisitely brings out the aroma of tropical fruits unique to Kavalan, creating a soft and thick multi-layered taste. Its aroma is long-lasting, lingering with creamy toffee, woodiness, and vanilla notes. A long finish with notes of sweetness.
Kavalan Distillery Select No. 2——This expression No. 2 is an enticingly smooth drop, deeply aromatic with an irresistible floral and herbal complexity that delivers the delicious tranquility of the forest.