Kavalan Distillery Select No. 2
Our prices change literally on a daily basis, which is why we no longer list prices on our site.  The best thing to do is to extract this QR code and contact us direct for today's prices.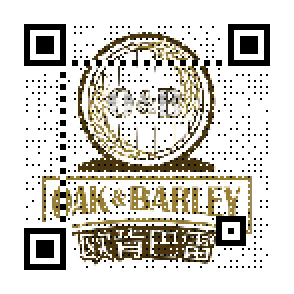 Description
Kavalan's Distillery Select series showcases the fine art of blending and the exquisite cask selection of Taiwan's premier distillery. This expression No. 2 is an enticingly smooth drop, deeply aromatic with an irresistible floral and herbal complexity that delivers the delicious tranquility of the forest.
Tasting Notes
Colour: Golden dawn
Flavour: Begins powerfully with charming floral, grassy aromas and gentle vanilla blending with hints of delightfully woody and spicy notes in rich layers.
Palate: Smooth, rounded mouthfeel, and with rich character, suitable for daily drinking with excellent palatability. A long and fragrant finish.
Tasting: Suitable for drinking alone or in a cocktail.