Glenfarclas 12 – 1000ml
Our prices change literally on a daily basis, which is why we no longer list prices on our site.  The best thing to do is to extract this QR code and contact us direct for today's prices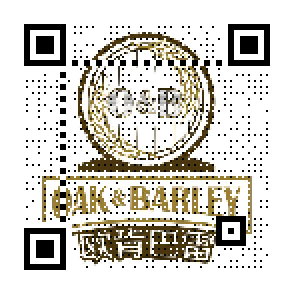 Description
Glenfarclas 12 years is a simple straight forward representation of what Glenfarclas produces, which is a dark single malt with a sherry influence. Over the years this dark, malty sherry flavour and aroma is what they've become famous for. It's a rich warm Highland malt and is one the distilleries on my list to spend more time with this year.  This is a 1 litre bottling.
Tasting Notes
Nose: Light and creamy with a mix of supple, soft sherry and Manuka honey. Gentle and well-balanced, there are hints of smoke, rich oak, and a little pine resin.  On first pour, fruity and sweet. Cherries. Slight vegetal quality. With time the pitch lowers a little bit, with a sour cherry note coming forward. Waiting a little longer, the sherry becomes quite prominent, and the vegetal note seems to diminish. A little bit of baking spice in the background. Adding water seems to make the nose slightly richer.
Palate: Medium-bodied.  Sherry and a complex fruit come through with notes of banana, peach, apricot and red apple. A bit of spice shows up and notes of honey, dark sweets and a mild earthiness join the party and add a nice bit of dimension to the flavor.
Finish: Spicy and long, notes of allspice, cinnamon and cloves, with orange zest and sherry.  Lasts a pretty long time. Water adds some sweetness to the finish.
What some of our whisky enthusiast friends have said about Glenfarclas 12
Quote 1 "In a blind tasting of a handful of 12 year olds, I truly think I"d be able to pick out the Glenfarclas. It just has that much character. The sherry butts lend a depth and complexity to the whisky that"s pretty special. I"m a big fan of Glenfarclas overall, but this 12 YO is proof you don"t have to completely empty the wallet to enjoy the quality of their range. Oh, I love the 15 and 17 year old, and the 21 is amazing, perhaps my favorite overall, if cost were not a factor. But with an eye on the price/quality ratio. the 12 really stands out.
I was lucky enough to buy it on a duty free island at a good price. Would be a bargain at twice the price. Love the sherried notes on this dram — one of the boldest and fullest 12 I"ve sampled. It"s not especially smooth, yet I"d never call it harsh. It"s perhaps assertive, aware of its own unique character and unapologetic for it. There"s a bit of fruit and honey on the palate, and perhaps even a bit of oak and peat, but that actually went away with just a few minutes" time (either that or the ice). Highly recommended."
Quote 2 "I always thought I didn't like whiskey. Turns out I just don't like Bourbon. Glenfarclas 12 is a whole different ballgame – very drinkable – neat, on the rocks, in coffee, any way I drink it. I have never tried any other Whiskey because…why mess with success??? "
Do you have a different opinion?  Add your comments to the Reviews section.