Glenfarclas 18 – 1000ml
Our prices change literally on a daily basis, which is why we no longer list prices on our site.  The best thing to do is to extract this QR code and contact us direct for today's prices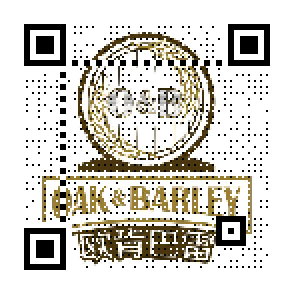 Description
A 1 litre bottling of 18 year old Glenfarclas single malt initially released for travel retail, broaching the gap between the excellent 15 and 21 year olds.  A different whisky to the 17 year, despite the similar ages, and coming as a full 1 liter bottling it's a great treat to have.
Glenfarclas is always a big favourite here at Oak and Barley.  World class product at amazingly great value prices.  Obviously not as popular as the big brands, and the packaging is always quite simple.  But, there's always satisfaction in knowing that your money is being spent on spirit and not some flash glass and fancy boxes.
Tasting Notes
Nose: quite fresh and almost fragrant, a focus on American oak? Scented wax candles. Coconut flakes and overripe fruits, peaches mainly. Hints of cinnamon and sawdust. Marzipan. Heather honey.
Palate: oily, malty (muesli, bread) and spicy, with hints of fruit tea. Pears, oranges a little mango perhaps. Then on to dark chocolate, pepper, a little ginger and citrus zest. Aniseed. Quite some oak involved, with light tannins. Almonds and other nutty notes in the end.
Finish: quite long, on the dry side, with herbal notes, white pepper and some bread crust.
What some of our whisky enthusiast friends have said about Glenfarclas 18
Quote 1 "Like the woman of the hills, this dram is not for the faint of heart.
It is truley the tipple for the connoisseur , I'm not insinuating that it will drink your blood but if the Baobhan Sith gets her teeth into you she will be in for a pleasant surprise."
Quote 2 "A very clean,fresh whisky this one…does fill the gap between 15 and 21 well,excluding 17 yr old of course.Very good value and seems to improve as the evening progresses!!! "
Do you have a different opinion?  Add your comments below.