Glenfarclas 15
Our prices change literally on a daily basis, which is why we no longer list prices on our site.  The best thing to do is to extract this QR code and contact us direct for today's prices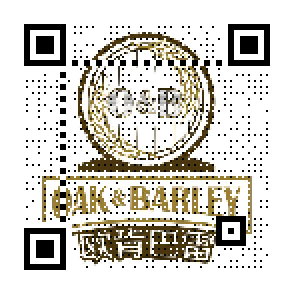 Description
Glenfarclas 15 is an incredible dram from Glenfarclas, we can't say enough about it. It's a juicy, Christmas cake of a whisky, absolutely huge!  This 15 year old matured in sherry wood, a superb malt which earned 95 points from Jim Murray. A lot of the whisky in this is clearly much older than 15 years, this is a really sherried dram and we love it.
Glenfarclas is always a big favourite here at Oak and Barley.  World class product at amazingly great value prices.  Obviously not as popular as the big brands, and the packaging is always quite simple.  But, there's always satisfaction in knowing that your money is being spent on spirit and not some flash glass and fancy boxes.
Tasting Notes
Nose: Intense, powerful sherry. Cream sherry, certainly Pedro Ximenez? A woodland full of berries (especially raspberries) and a hint of rancio. A touch of cask spicing comes across, as does an interesting almost wine-like quality. Smells older than 15.
Palate: A solid arrival with excellent body and viscosity. Sweeter than the nose with honey, butterscotch and a load of jammy fruit and marmalades. Deeper still there's blackberries and liquorice. The cask influence is much more prevalent than it's younger siblings and offers some spice and some immediate astringency. Quite drying on the palate.
Finish: Incredibly long, complex, more of the Walnuts again.  Very jammy and with some interesting star anise.
Overall: Water draws out sweetness.  This is Christmas cake, not whisky.  Simply astonishing.
What some of our whisky enthusiast friends have said about Glenfarclas 15
Quote 1 "Opened this bottle and a few others when relatives came to visit. Even non whiskey drinkers had a few drams of this nectar. Those who say it's a bad whiskey have serious problems with their taste buds. One of the best I have ever tried."
Quote 2 "This is a great dram if you like sherry. Christmas cake, gluhwein and strong, yet sweet sherry. Better than Macallan 12 or Glendronach 12. On level with Bunna 12. "
Do you have a different opinion?  Add your comments below.