Glenfarclas 105 1000ml
Our prices change literally on a daily basis, which is why we no longer list prices on our site.  The best thing to do is to extract this QR code and contact us direct for today's prices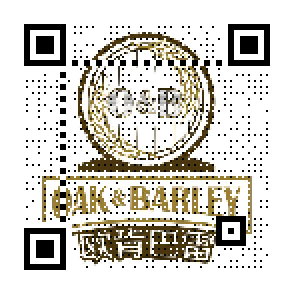 Description
Glenfarclas 105 is a superb cask strength whisky, with a history that can be traced to 1968. When the original incarnation was released that year, Glenfarclas became the first distillery to release a barrel proof single malt whisky.  The bottling was eventually re-named to 105, referring to its alcohol content in British Proof, now equates to 60% ABV.
The 105 doesn't carry an age statement presently, making it rare among Glenfarclas bottlings. Although, there are suggestions that it is matured for 8-10 years in a combination of both ex-sherry and ex-bourbon barrels.
Glenfarclas is always a big favourite here at Oak and Barley.  World class product at amazingly great value prices.  Obviously not as popular as the big brands, and the packaging is always quite simple.  However, there's always satisfaction in knowing that your money is being spent on spirit and not some flash glass and fancy boxes.
Drying, assertive and richly spiced, the 105 makes for a superb dram, one the Malt Maniacs rated as the best "Bang for your buck" whisky in 2004. Add a drop of water if you please to explore its depth – and don't be put off by that ABV, there's plenty of flavour here to enjoy.
Tasting Notes
Nose: Great depth, Sherry. Creamy and nutty. Honey on toast, touch of smoky coffee.
Palate: Silken, spicy and peppery oak. Almond, praline, hazelnut, dried peels, fruity. Touch of Armagnac, hint of rancio perhaps?
Finish: Long, peppery and nutty.
What some of our whisky enthusiast friends have said about Glenfarclas 105
Quote 1  "Purchased Glenfarclas 105 this alongside a bottle of abunadh. Both amazing and present an old style whisky experience. So you can enjoy over a long time. But this is much better value.
It's big on sherry and oak, better once opened a few months to smooth out, also got a bit sweeter as time went by. I will always have a bottle of this in my collection, will definitely buy again. What an amazing product. Well done glenfarclas, thank you."
Quote 2  "Great stuff, well capable of taking up the baton that Aberlour A'bunadh has dropped so spectacularly with PR's greed. Litre bottle will keep you going for a good while. I bought a bottle of this as a birthday treat to myself. I then walked to a nearby whiskey bar, ordered an Aberlour A'bunadh for comparative purposes. I'm not disappointed with my 105 purchase. There's no way the A'bunadh is worth double, and in fact a Teeling Brabazon volume 1 may even top it for breadth of flavour – but that's the same price for 700ml as 105 is for 1000ml. I think this could be my new 'best bottle' whiskey. I definitely prefer it to Yellow Spot.  If I lived in Netherlands (where this is €35 not €75 like in Ireland) or U.K, I'd buy this by the case!!!"
Do you have a different opinion?  Add your comments below.