Glen Grant 10
Our prices change literally on a daily basis, which is why we no longer list prices on our site.  The best thing to do is to extract this QR code and contact us direct for today's prices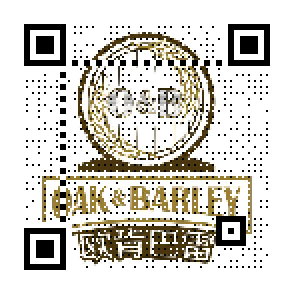 Description
Glen Grant 10 is a very reliable quality Speyside from a distillery founded in 1840.  Glen Grant is one of the world's best-selling single malts and is particularly popular in Italy (mostly due to the ownership being Campari group). A huge 95 points from Jim Murray's Whisky Bible 2013, along with the title of Single Malt of the Year (10yo & Under).
Tasting Notes
Nose: Orange and lemon zest, vanilla cream and toffee.
Palate: Oily, with fudge and cream chased by orange, lemon, honeysuckle and sweet apple.
Finish: Freshly crushed grain, soft apple and a hint of peach.
Comment: Famously, Glen Grant produce 'the lightest spirit in Scotland', and while this is a gentle dram it's got a richness to its mouthfeel that you might not expect. A great warm-weather sipper.
Awards for Glen Grant 10
Gold – Liquid Gold Award – 2014 – Jim Murray's Whisky Bible
Gold – Single Malt Scotch – to 12 Yrs – 2013 – San Francisco World Spirits Competition
Silver – Speyside Single Malt Premium – 2018 – The Scotch Whisky Masters (The Spirits Business)
Silver Outstanding – Scotch Single Malt – Speyside – 2014 – IWSC
What some of our whisky enthusiast friends have said about Glen Grant 10
Quote 1 "Malty, fruity, strong pears and zesty but just a tad. It is quite similar to Bushmills 10 single malt but smoother towards the end, I prefer it over B10. A minuscule drop of water releases more fragrance but at 40% it's still robust, just don't exaggerate with the water.
It's a delicious, very good nose, mid-finish, what's not to like?"
Quote 2 "Can you believe that this is often cheaper than the awful Glenlivet Founders Reserve? This is an outstanding whisky for the price. The quality is on par with Glenfiddich 12 although it is less fruity with more malt and caramel notes. You can't go wrong with this one."
Quote 3 "It's like sipping melted vanilla custard. It's pretty magical. I'm drunk from this right now."
Do you have a different opinion?  Add your own thoughts below.