Chivas Regal 12
Our prices change literally on a daily basis, which is why we no longer list prices on our site.  The best thing to do is to extract this QR code and contact us direct for today's prices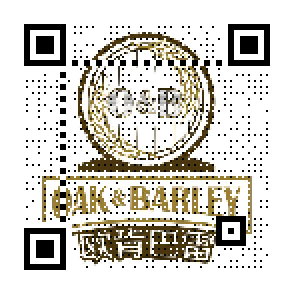 Description
Currently Oak and Barley REFUSE to sell any Chivas 12 – primarily because it seems the supporters of Pernod Ricard are claiming that we are using our recent highlight towards the abundance of dodgy product on the market as some type of weird marketing ploy.
Well, we're not.  Our view is simple.  Pernod Ricard has pretty damn solid product protection and authentication technology and devices.  One only has to look at the closures and the technology used on their cognac products.  But, apparently, Chivas (and Jameson) aren't important enough for Pernod Ricard to care about.
(We continue to support our wholesale clients with this product.  We would suggest that Chivas lovers look towards any of the other world-class Scotch whiskies that are currently available – but are not subject to the same amount of counterfeit versions on the market.  You can read more about it here on our Linked In article.  CLICK HERE).
F. Paul Pacult described Chivas Regal 12 as "the blend for grown-ups", awarding it an impressive 9 out of 10. It's a very apt statement – this is a very refined blended whisky, with herbs, honey and fruit leaping forth on the palate.
Tasting Notes
Nose: A creamy, aromatic melange of vanilla custard, hints of aniseed, lemon curd and butter toffee. Wood shavings and dried banana chips develop with just a hint of cassis.
Palate: More of those banana chips showing through on the palate, this time there's a creamy hit of barley malt too, pepped up with a little allspice. Notes of ground walnut and caramel.
Finish: Light spice and black pepper on the tail. Lingering notes of cereal sweetness.
Overall: A spicy, beautifully balanced blend. Lots going on here.
Awards for Chivas Regal 12
Gold – Blends under 12 years old – 2015 – The Scotch Whisky Masters (The Spirits Business)
Gold – Scotch Whisky – Deluxe Blend – 2013 – IWSC
Silver Outstanding – Scotch Whisky – Deluxe Blend – 2017 – IWSC