Chivas Regal Mizunara
Our prices change literally on a daily basis, which is why we no longer list prices on our site.  The best thing to do is to extract this QR code and contact us direct for today's prices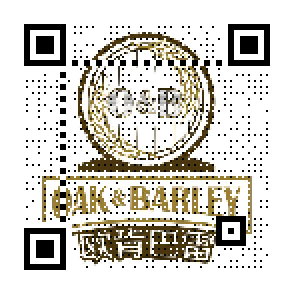 Description
Chivas Regal Mizunara Special Edition is a Scotch whisky inspired by Japan. Master blender Colin Scott created it with the Japanese palate in mind. In fact, part of the blend is aged in Japanese Mizunara casks. Mizunara is Japanese oak and it's used to age Japanese whisky. Such as Suntory's Yamazaki Single Malt. By the way, this is the first time a Scotch whisky has aged in Japanese wood! East meets West in a bottle.
Originally released for the Japanese market. A trip that Master Distiller Colin Scott took to Japan inspired him to create this special edition of Chivas Regal blended. Part of the blend was matured in Mizunara oak casks, which is always intriguing.
The art of blending whisky is an authentic Scottish craft, with a proud heritage that dates back to the 1850's.  Then after a tour of Japan, Colin Scott decided to carefully handcraft a bespoke blend for the Japanese palate. Selecting only the very richest and finest of single malt and grain whiskies.
Mizunara oak is crafted from trees indigenous to Japan. Extremely rare and renowned for its distinctive porous nature, which requires expert maturation and blending capabilities. The difficulty is worth it, as it imparts the whisky with a very unique flavour.
Mizunara casks are celebrated for imparting a subtle yet distinctive spicy finish. With Chivas Regal Mizunara showcasing this unique influence on the smooth, generous flavour profile of the Chivas House style.
Tasting Notes
Nose: White peach, toffee-coated pears and vanilla-rich cream. Subtly nutty.
Palate: Floral and sweet, though hints of baking spices bring balance and body.
Finish: Still packed with fruit, with a hint of aniseed hiding within.