Chivas 12 Globetrotter
Our prices change literally on a daily basis, which is why we no longer list prices on our site.  The best thing to do is to extract this QR code and contact us direct for today's prices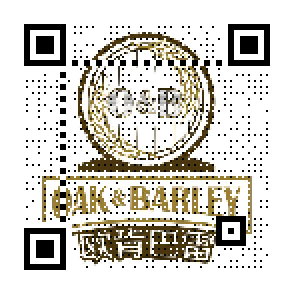 Description
Chivas 12 Globetrotter has Chivas Regal teamed up yet. Again with another brand, joining forces with Globe-Trotter for a limited edition "Made for Gentlemen" collectables line. To the whisky connoisseur and traveller, the result of this unique collaboration is an exciting series of 3 collectables.
What we have here is a Chivas 12 Globetrotter limited edition gift tin. It houses a bottle of Chivas 12 blended Scotch whisky. Surely, created to be stowed in the flight cabin of all international airlines. The case features a customized lining that elegantly blends the most iconic characteristics of the two brands.
Chivas 12 Globetrotter is absolutely a must for the collectors out there.  If you're into collectable stuff, then this has to be on your shelf. Anyway, it should stay with all the other limited edition Chivas Regal bottles that you'd already have.
Paul Pacult described Chivas Regal 12 as "the blend for grown-ups". He Awarded it an impressive 9 out of 10. Undoubtedly, it's a very apt statement and a real refined blend. With herbs, honey, and fruit leaping forth on the palate. Even critics regularly laud it. Apparently, this is a nice blend in its price category, great value for money.
Tasting Notes
Nose: A creamy, aromatic melange of vanilla custard, hints of aniseed, lemon curd and butter toffee. Wood shavings and dried banana chips develop with just a hint of cassis.
Palate: More of banana chips showing through on the palate. This time there's a creamy hit of barley malt too, pepped up with a little allspice. Moreover, some ground walnut and caramel notes.
Finish: Light spice and black pepper on the tail. Lingering notes of cereal sweetness.
Overall: A spicy, beautifully balanced blend.
What some of our whisky enthusiast friends have said about Chivas 12 Globetrotter
Quote 1 "I'm not sure how correct this review would be. However, recently my friends reintroduced me the joy of the standard 12yr old Chivas Regal. Despite being a staunch and somewhat snobbish single malt whiskey drinker, I mixed it with a shot of Glava, which I've now confirmed as a new firm favourite of mine. Hence, cannot wait for the next birthday which instructs the need for the next level, £50 a bottle, Chivas Regal 18! 
Having tasted some of the worlds, or factually Frances, finest Brandy/Cognacs, this 12yr old blend stands alone in its level. Of smoothness and complexity, yet a simple splash of Glava can elevate it beyond compare to other blends. Please try it peeps, I assure that non-whisky drinkers agree. All in all, you absolutely will not be disappointed!!!"