Laphroaig Quarter Cask
Our prices change literally on a daily basis, which is why we no longer list prices on our site.  The best thing to do is to extract this QR code and contact us direct for today's prices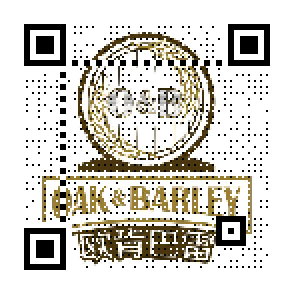 Description
Laphroaig Quarter Cask, this Islay single malt whiskey takes its inspiration from the small casks often used for Scotch Whisky maturation in the 19th century. Laphroaig Quarter Cask was released in 2004, and this bottling was aged for around five years before being finished in a quarter cask for several months, the size of the cask is quite small, thus does not require such a long maturation.
The smaller cask means it has 30% more contact with the wood, which helps it mature more quickly. And gives it a deeper, woodier and more complex flavor and aroma than is normally found in a 5-6 year old scotch. The inspiration for this unique approach, in case you were wondering, did not come from the growing practice of small barrel maturing in craft distillers. It came from the past. 200 years ago these small casks are how farmers and bootleggers were able to easily transport, and hide, their casks of whisky.
Tasting Notes
Nose: Oily and buttery nose, with toffee, nuttiness, hickory, bicarbonate of soda, rum and raisin ice cream and zest.  A warm soft peat lolls out of the glass followed by vanilla, wood and some smoked meat. There is a slight graininess to it that mixes with a bit of salt, dark fruit and bruleed sugar.
Palate: Big rush of sweetness, in fact it's an explosion of sweetness, with fiery chilli heat, TCP, sweet cereals and a touch of cola syrup.  Here the smoke is even more pronounced than with the aroma. It's accompanied by a surge of iodine, salt and wood that surge over the palate and pave the way for notes of raw sugar, malt, dark fruit and a hint of citrus. There is a slight astringency running beneath, but it acts more like punctuation than a distraction.
Finish: Long finish filled with malt, smoke, a silky sweetness and a dark earthiness that fades to smoky wood.
Awards for Laphroaig Quarter Cask
Gold – Liquid Gold Award – 2014 – Jim Murray's Whisky Bible
Gold – Scotch Whisky – Single Malt – NAS – 2018 – The Asian Spirits Masters (The Spirits Business)
3rd Place – Best Single Malt Scotch (Islay) – 2015 – International Whisky Competition
3rd Place – Best Single Malt NAS – 2015 – International Whisky Competition
Silver Outstanding – Scotch Single Malt – Islay – 2014 – IWSC
Gold – Scotch Single Malt – Islay – 2017 – IWSC
Silver – Single Malt Scotch – to 12 Yrs – 2013 – San Francisco World Spirits Competition
Silver Outstanding – Scotch Single Malt – Islay – 2013 – IWSC
What some of our whisky enthusiast friends have said about Laphroaig Quarter Cask
Quote 1 "Tastes amazing. Perfect for those moments when you just want to relax,  journey through some complex flavors. Sweet, salty, fruity and smoky. Although not the cheapest whisky on the market, it certainly doesn't break the bank either. Therefore represents a great value whisky imho. "
Quote 2 "On the nose – pine needles, cask. Mildly cresylic. Unlike the in-your-face band-aid aromas of the 10. On the palate – peat, malt, and dry leather – distinctively Laphroaig. And a long, full finish and leathery, plenty of lingering smoke. After a few drops of mineral water, more pronounced cereal notes coupked with smoke and oak. Let sit a bit and you'll get vanilla notes wafting out."
Quote 3 "Islay's gift to mankind. Eno ugh said."
Do you have a different opinion?  Add your own thoughts on the Reviews Section.