Scarabus Specially Selected Single Malt Whisky
Our prices change literally on a daily basis, which is why we no longer list prices on our site.  The best thing to do is to extract this QR code and contact us direct for today's prices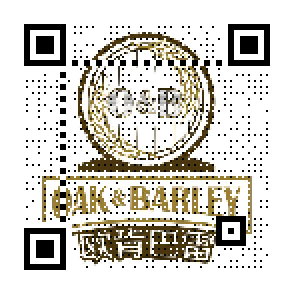 Description
carabus Specially Selected 46% 700ml – Islay Single Malt
Hunter Laing released their Scarabus, Specially Selected Islay single malt whisky durring the 2019 Feis Ile.  The bottle was available at the company's recently opened Islay distillery, Ardnahoe.
Scarabus Specially Selected has been bottled at 46% alcohol by volume [92 proof] and is said to contain notes of rhubarb, Islay peat smoke and vanilla.
Scarabus, meaning 'rocky place' in Nordic, is named after a mystical area of Islay and is described as a whisky for those with a curious mind and an eye for detail.
Tasting Notes
Nose: Classic notes of maritime peat smoke, sea spray and sea salt, with a subtle hint of vanilla and oak spice.
Palate: Oak char, old leather, stewed orchard fruit and vanilla sweetness returning among the smoky peat.
Finish: Lingering bonfire smoke, salted caramel and fresh berries.
What some of our whisky enthusiast friends have said about Bushmills 16 years Irish Single Malt
Quote 1 "What is it? can it be a 3 Y/O Laphroaig inside. i liked it very much, it has much more body than the 10 y/o Laphroaig it can't be a baby Ardbeg for sure, not even close to the Ardbeg taste buds profile. it has a faint fruity nose, but not distinct enough to point a nosy finger on Caol Ila. if anybody would tell me this came from Lagavulin i might accept it as a very bodied young malt, but why would Lagavulin sell such barrels to Hunter Laing just to be bottled and sold at such price, makes no sense. it must be a distillery which has large abundant stocks of young malt, perhaps it was peated heavier by customer request, in that case it could be a very unique and unknown profile of Bowmore. the phenolic signatures cries "Laphroaig" while the depth and richness calls "Caol Ila". if it is indeed a 3 Y/O Caol Ila, this is simply a bargain at steal level. Bravo to Hunter Laing! 5 Stars for overall, price and taste. 4.5 Stars in Islay NAS category for me. "
Quote 2 "Holds its own with any of the standard bottlings from Islay. The smoke and the sweetness are married better then they are on Ardbeg 10. It's sweeter than Laphroig 10. At $15-20 cheaper than either of those two it's a must buy. "
Quote 3 "Top quality Islay single malt, sweet and smoky. Great value."
Do you have a different opinion?  Add your comments below.