Talisker Storm
Our prices change literally on a daily basis, which is why we no longer list prices on our site.  The best thing to do is to extract this QR code and contact us direct for today's prices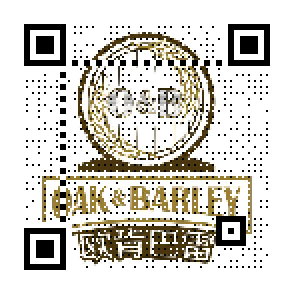 Description
Talisker Storm was released in early 2013 as a no age statement whisky. Aged in specifically selected refill and toasted American oak casks. So, it's an intense and vibrant dram, the Storm offers up plenty of distillery character alongside some smokier depth and complexity.
Basing on a classic Talisker profile, a depth of beautiful flavours and a very reasonable price point, this is an ideal single malt for those thinking of exploring the island whisky category. If you're looking for a cocktail serving, this Scotch is simply begging to used in a old fashioned.
Tasting Notes
Nose: Initial brine, but not as abrupt as the 10 Year Old, quite creamy by comparison. Banana. Banana angel delight? Window putty, hint of sticking plasters and barbecues, citrus. White pepper develops towards the bottom of the glass.
Palate: Thick and mouth-coating with wood smoke, brine, some tin and chilli heat too.
Finish: Red chilli peppers and oak dryness with a hint of embers.
Overall: A welcome addition to the Talisker range, and probably the smokiest whisky to be produced on the Isle of Skye.
Awards for Talisker Storm
1st Place – Best Single Malt Scotch (Islands) – 2015 – International Whisky Competition
2nd Place – Best Single Malt NAS – 2015 – International Whisky Competition
2nd Place – Best Peated Whisky – 2015 – International Whisky Competition
Gold – Highlands & Islands NAS – 2015 – The Scotch Whisky Masters (The Spirits Business)
Gold – Distillers' Single Malts 12 years and under – 2014 – International Spirits Challenge
Silver Outstanding – Scotch Single Malt – Island – 2014 – IWSC
Bronze – Islands Single Malt No Age Statement – 2014 – World Whiskies Awards
Bronze – Premium – 2013 – Malt Maniacs Awards
Silver – Scotch Single Malt – Island – 2017 – IWSC