Amrut Single Malt
Our prices change literally on a daily basis, which is why we no longer list prices on our site.  The best thing to do is to extract this QR code and contact us direct for today's prices.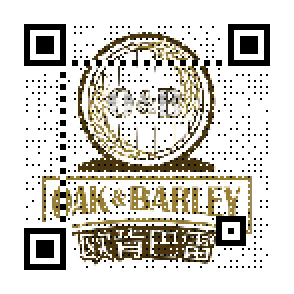 Description
Amrut Single Malt is distilled from barley grown at the North West of India.  Amrut's flagship Indian single malt, showing their signature character of spice, fruit and honey. Bottled at 46%, it has the depth of flavour needed to properly showcase the distillery. The original Indian single malt and, dare we say it, maybe the best?
Amrut Distilleries was the first whisky brand in India to create Indian single malt whiskies, launching Amrut Single Malt in Glasgow, Scotland in 2004, making it the first single malt whisky to be made entirely in India.
Named Amrut, meaning 'Elixir of Life', this single malt whisky is distilled by Amrut Distilleries, founded in 1948 in Bangalore, Karnataka. The brand earlier exclusively manufactured Indian Made Foreign Liquor until 1982 when the initial foundations of what would eventually become Amrut Single Malt whisky, were laid in the mind of Neelakanta Rao Jagdale, Chairman and Managing Director of the brand. Neelakanta assumed the role after his father, Founder of Amrut Distilleries, JN Radhakrishna Rao Jagdale passed away in 1976.
Blind tastings of the single malt in Scotland earned praise, and this further pushed Jagdale and his son, Rakshit Jagdale to see Amrut Single Malt as a viable competitor in the single malt whisky market. They launched the product in Glasgow, Scotland in 2004, slowly launching their brands to foreign countries such as Australia, Canada, Belgium, Germany, the US, the UK and others over the years.
Owing to the hotter climate in India, Amrut Single Malt whisky is only matured for four and a half years as the maturation of whisky in India. Happens much faster than in Scotland. The master distiller at Amrut Distilleries, Surinder Kumar, likens the maturation of whisky for a year in India, to nearly three years of maturation in Scotland.
Tasting Notes
Nose: Intense barley and grain, nutty, citrus, apricot.
Palate: Barley, honey develops with allspice, apricot, rum.
Finish: Apples, apricot, greengages, malt, fruit.
Overall: Very interesting, multifaceted.