Baker's 7 Years Kentucky Straight Bourbon 750ml
Our prices change literally on a daily basis, which is why we no longer list prices on our site.  The best thing to do is to extract this QR code and contact us direct for today's prices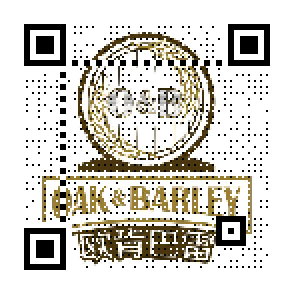 Description
Baker's 7-Year-Old Kentucky Straight Bourbon is a premium bourbon whiskey produced by the Jim Beam distillery, one of the most renowned and historic distilleries in Kentucky.
Baker's is part of the Jim Beam Small Batch Bourbon Collection, which also includes well-known bourbons like Booker's, Basil Hayden's, and Knob Creek. This collection is characterized by its emphasis on small batch production, high-quality ingredients, and unique flavor profiles. Baker's bourbon is named after Baker Beam, a member of the Beam family, who played a significant role in the history of bourbon production. The Beams have a long and storied history in the bourbon industry, with their distillery dating back several generations.
Baker's bourbon is known for its rich and full-bodied flavor. It typically has a higher proof compared to some other bourbons in the Jim Beam Small Batch Bourbon Collection, giving it a bold and robust taste. The specific flavor notes can vary from one batch to another, but you can expect a balance of sweetness, spice, and oakiness.
Tasting notes:
Aroma: The aroma of Baker's 7 Years Kentucky Straight Bourbon is a harmonious blend of vanilla, caramel, and toasted oak. It's enriched with hints of dark fruit and a touch of nuttiness, creating an inviting bouquet.
Palate: On the palate, this bourbon delivers a sumptuous experience. You'll savor notes of caramel, toffee, and a delightful spiciness that dances on your tongue. Rich, robust, and full-bodied, it offers layers of flavor that evolve as you sip.
Finish: The finish is long and warming. Baker's 7 Years Kentucky Straight Bourbon leaves you with a sweet, oaky farewell, accented by a subtle hint of cinnamon and baking spices. It's a satisfying conclusion to a remarkable bourbon.