Balvenie 14 Caribbean Cask
Our prices change literally on a daily basis, which is why we no longer list prices on our site.  The best thing to do is to extract this QR code and contact us direct for today's prices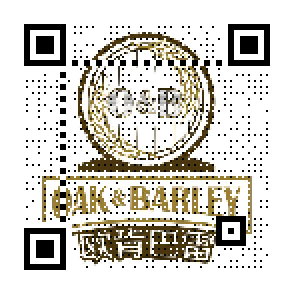 Description
Balvenie 14 Caribbean Cask is a terrific single malt from The Balvenie. And this Speysider was initially aged in traditional oak casks before it was finished in casks, which previously held Caribbean rum. Just for imparting some extra sweetness and warmth to the whisky. Thanks a lot, the fabulous result is a well-rounded whisky with notes of toffee, fruit and vanilla.
Tasting Notes
Nose: The aroma is rich with notes of tropical fruits, namely passion fruit, and creamy toffee.
Palate: Sweet vanilla forms a creamy palate with notes of apples and mangoes with a hint of orange in the background.
Finish: The finish lingers with a vanilla focussed character.
Overall: Mouth-coating and fruity, well balanced, this is a new release from the chaps at Balvenie.
Awards for Balvenie 14 Caribbean Cask
Gold Outstanding – Scotch Single Malt – Speyside – 2017 – IWSC
Trophy – Single Malt Scotch Whisky 15 years and under – 2017 – IWSC
Gold – Distillers' Single Malts between 13 and 20 years old – 2014 – International Spirits Challenge