Bowmore 12
Our prices change literally on a daily basis, which is why we no longer list prices on our site.  The best thing to do is to extract this QR code and contact us direct for today's prices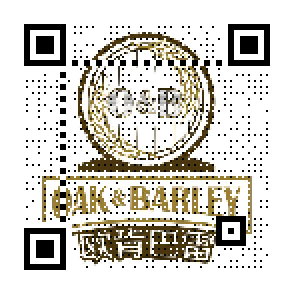 Description
Bowmore 12 is the heart of the Bowmore range, the 12-year-old exhibits some beautiful coastal notes with a gentle peat. The floral element presents has a great balance that makes this a great entry bottling for Bowmore.
Tasting Notes
Nose: Coastal smoke and ash soon make way for bergamot, orange zest, lemon slices. And some hay before becoming rather floral, heather smoke now competing with the ash.
Palate:  Initially lovely and rounded, honeyed even. Besides, with vanilla, perfumed smoke and coastal elements develop. Dark Peat, blossom, oily sweetness.
Finish: Smoky and long. Seaspray, dry grass, a touch of ash and citrus.
Overall: Classic stuff and the heart of the Bowmore range. Smoky, fruity, coastal, delicious.
Awards for Bowmore 12
Gold – Scotch Single Malt – Islay – 2013 – IWSC
Gold – Single Malt Scotch – to 12 Yrs – 2013 – San Francisco World Spirits Competition
Silver Outstanding – Scotch Single Malt – Islay – 2017 – IWSC
Silver Outstanding – Scotch Single Malt – Islay – 2014 – IWSC
What some of our whisky enthusiast friends have said about Bowmore 12
Quote 1 "As a big fan of peated, smoky scotch whisky, I find this to be an excellent dram and value. Bowmore 12 is a fantastic way to introduce those with a shy palate to peated single malt. Overall a smooth whisky with mild smoky peat flavour. Neat is great, goes well with soda or mixed into a Rusty Nail as well. All in all, I would take this over a Glenfiddich 12 or Glenlivet 12 any day!
Quote 2 "Very enjoyable and easy drinking. To me, it feels like a bit of a cross between a sweeter Highland style and an Islay, well balanced. Would be so much better bottled a few extra percent higher. But you know what I found is a nice trick. Throw a few drops of something massive like Ardbeg Uigeadail into your glass, along with the Bowmore to make your own blend. End up with something very complex yet super drinkable.  I never tried this before, but now I love it since I came to China and knew Oak and Barley. "
Quote 3 "I'm a fan of many of the classic Islay whiskeys-in the below $150 range. Bowmore strikes me as a terrific bargain. Granted, not for the intense peat appreciator, this whiskey is balanced, flavorful, not simple-minded and eminently drinkable. I'm amazed at the harsh reviews. I'm not a novice to good whiskey. Bowmore will become standard fare."
Do you have a different opinion?  Add your own thoughts on the Reviews Section.