Caol Ila 12
Our prices change literally on a daily basis, which is why we no longer list prices on our site.  The best thing to do is to extract this QR code and contact us direct for today's prices.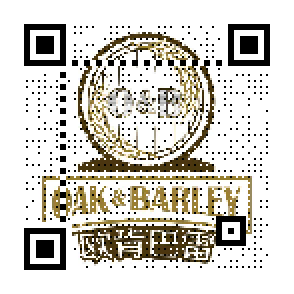 Description
This 12 year old is the entry level bottling from the Caol Ila distillery, launched in June of 2002. This expression is light and fresh with distinctive Caol Ila smoke.  Caol Ila 12 Year Old is of medium weight, but still packing plenty of potent phenols. This is a refined, powerful dram with a compensating oiliness. A balanced, peaty beauty.
Tasting Notes
Nose: Very light oakiness underneath, with only a thin layer of malt serving as a vehicle for the peat. Caol Ila has a reputation for being one of the "lightest" examples of Islay peat, but I would say that the peat here is simply less brash and smokey. There's no denying that the dominant note here is peat.
Palate: Soft in texture, but with a lot of tongue burn for 43% ABV. The peat is subdued on the palate, revealing instead waves of chocolatey malt and a bit of nutty oak.
Finish: Medium-Long. The peat becomes almost fruity, with a hint of strawberry jam. Chocolate fudge and hazelnut butter.
With Water: A few drops of water make the peat more pungent, but don't affect its character. The water might tame the tongue burn somewhat. It certainly doesn't hurt.
Overall: The nose is a little off-putting for some, even if you enjoy peat.  The muddiness and earthy quality of the peat seems very different to us than the peat of other Islay distilleries. However, that all changes on the tongue, where the peat gives way to a very tasty chocolate note. This continues through the finish, which has the strangest merging of boggy peat, strawberry jam, and chocolate fudge. Weird, but very satisfying. we would score this higher if the nose were either more clear and refined, or less peaty. Either way, the rest of the experience makes up for it.
Awards for Caol Ila 12
1st Place – Best Single Malt Scotch 12 Years – 2015 – IWSC
Gold – Islay up to 12 years old – 2015 – The Scotch Whisky Masters (The Spirits Business)
Gold – Distillers' Single Malts 12 years and under – 2014 – International Spirits Challenge
Silver Outstanding – Scotch Single Malt – Islay – 2017 – IWSC
What some of our whisky enthusiast friends have said about Caol Ila 12
Quote 1 "A truly wonderful drinking experience. Sweet, fruit, thickness, savory undertones. With sweet peat and a long smokey slightly sweet finish. At times it feels like eating an entire meal in one drink. The peat is wonderfully balanced and pleasant in the mouth for peat lovers. If you don't like peat, why are you drinking this? It would be better at 46%. And because of that, I feel it is priced about where it should be."
Quote 2 "My first Islay and my 3rd single malt whisky after Glenfiddich and Glenmorangie. This one is very different, abundant peat and smoky with olive oil flavor, and bonfires with a citrus notes a pretty good finish too."
Quote 3 "I immediately sensed, from the aroma. The fruitiness under the acute yet mild smoke. On the palate this combination was sensational. A wonderful aromatic Islay whiskey!"
Do you have a different opinion?  Add your comments below.