Evan Williams White Label
Our prices change literally on a daily basis, which is why we no longer list prices on our site.  The best thing to do is to extract this QR code and contact us direct for today's prices.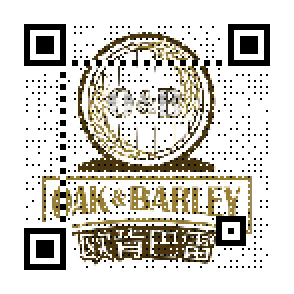 Description
Evan Williams White Label from the same mash bill as Evan Williams Black Label, but distilled, aged and bottled in accordance with the Bottled-In-Bond rules. It also happens to be a good bourbon. Evan Williams definitely benefits from the higher proof and as with most BiB products, it's a great value if you're looking for whiskey that delivers versatility.
For decades Bonded spirits were seen as "the good stuff" because they assured consumers of a certain standard of quality which follows through today. Bonded whiskey is typically cheap and always bottled at 100 proof which makes it easy to sip but robust enough for cocktails.
Tasting Notes
Nose:  Mild cherry and honeyed sweetness with a nice subtle floral note woven through it.  Under the sweetness is a fresh, green sapling wood note that's a bit tart, along with a touch of black pepper.
Palate:  Light caramel, toffee, and vanilla give way to tart cherries, charred oak, and black pepper.  The collage of flavors blends together well.  A bit of honey and cinnamon come through as the dram fully develops.
Finish:  While fairly short, the finish is eventful.  Cherry bubblegum lingers alongside an earthy cream corn note and a bit of peppery sour oak.  All in all, the finish is a tad rough and dry.
What some of our whisky enthusiast friends have said about Evan Williams White Label
Quote 1 "A year ago I gave Evan Williams Bottled in Bond 4/5 over here. Revisiting now after having tasted few more expensive bourbons, I must give it 5 of 5. This is absolutely one of the finest BiBs out there. It's on a sweeter side just like Wild Turkey in a contrast to more drier, say Buffalo Trace offerings. Wow it is a fantastic sipper, pleasant bite and withstands added water just fine."
Quote 2 "This is like the American sports car of bourbon. Not all the bells and whistles of exotic rides but good grief, performance at a fraction of the cost! Don't need to make any excuses for this one, it stands on its own. Big corn-toffee punch with hints of citrus. Not super complex but enough to make you scratch your head on the pricing. Adding water brings out different notes which is always a good sign. Punching way above it's weight class.."
Quote 3 "Bang for your buck, ooh yeah. Smooth, quite tasty and of course . ..50% alcohol . Worth every penny"
Do you have a different opinion?  Add your own thoughts on the Reviews Section.