Glenfiddich Project XX
Our prices change literally on a daily basis, which is why we no longer list prices on our site.  The best thing to do is to extract this QR code and contact us direct for today's prices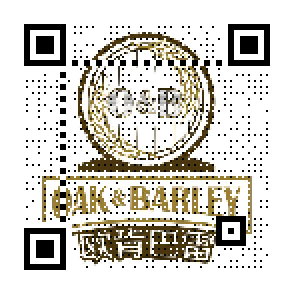 Description
Glenfiddich Project XX is the second release in Glenfiddich's Experimental Series. Made not simply by one Malt Master, but 20! 20 Malt Masters were invited to the Glenfiddich distillery! And invited them to pick any expression from the thousands of casks maturing in the warehouse. Then Malt Master Brian Kinsman married the 20 chosen whiskies to create this single malt.
The Project XX experiment was quite shrouded in secrecy. Therefore, all of the involved whisky experts knew nothing about it until half way through the process. Due to the free reign of our Conval Warehouse, each expert chose a most intriguing malt for himself. Including whiskies from port pipes, American oak, and bourbon barrels.
Tasting Notes
Nose: Classic fruitiness with hints of apple blossom and plump pear. With a perfect balance of rich vanilla oak with golden sugar and a touch of liquorice.
Palate: Deep and mellow, the candyfloss sweetness is complemented by unusual notes of toasted almonds and cinnamon and a hint of crisp tannin.
Finish: Long-lasting with a savoured sweet oakiness.
What some of our whisky loving friends have said about Glenfiddich Project XX
Quote 1  "Truly special. Like silk as it glides down your throat, then the flavours come out, along with an angelic warm glow. Good show."
Quote 2  "I'm a novice taster. Only been into drinking Scotch for about a year because a friend convinced me to switch from JW to Glenfiddich. Besides, I'm a big fan of the 12 year. Bought this on the nice aroma I was able to smell in the store. And the oaky finish is delightful to me and also helps really mellow the Scotch out. In brief, I'm eager to try it with a pinch of salt as suggested on the bottle. "
Quote 3  "I still can't stop telling people about it. It's beautiful, three crystal clear ice cubes and Project XX in the glass. Every sip teases my senses. "
Do you have a different opinion?  Add your comments below.